Equipping |
2 minute read
3 Questions to Consider in Evangelism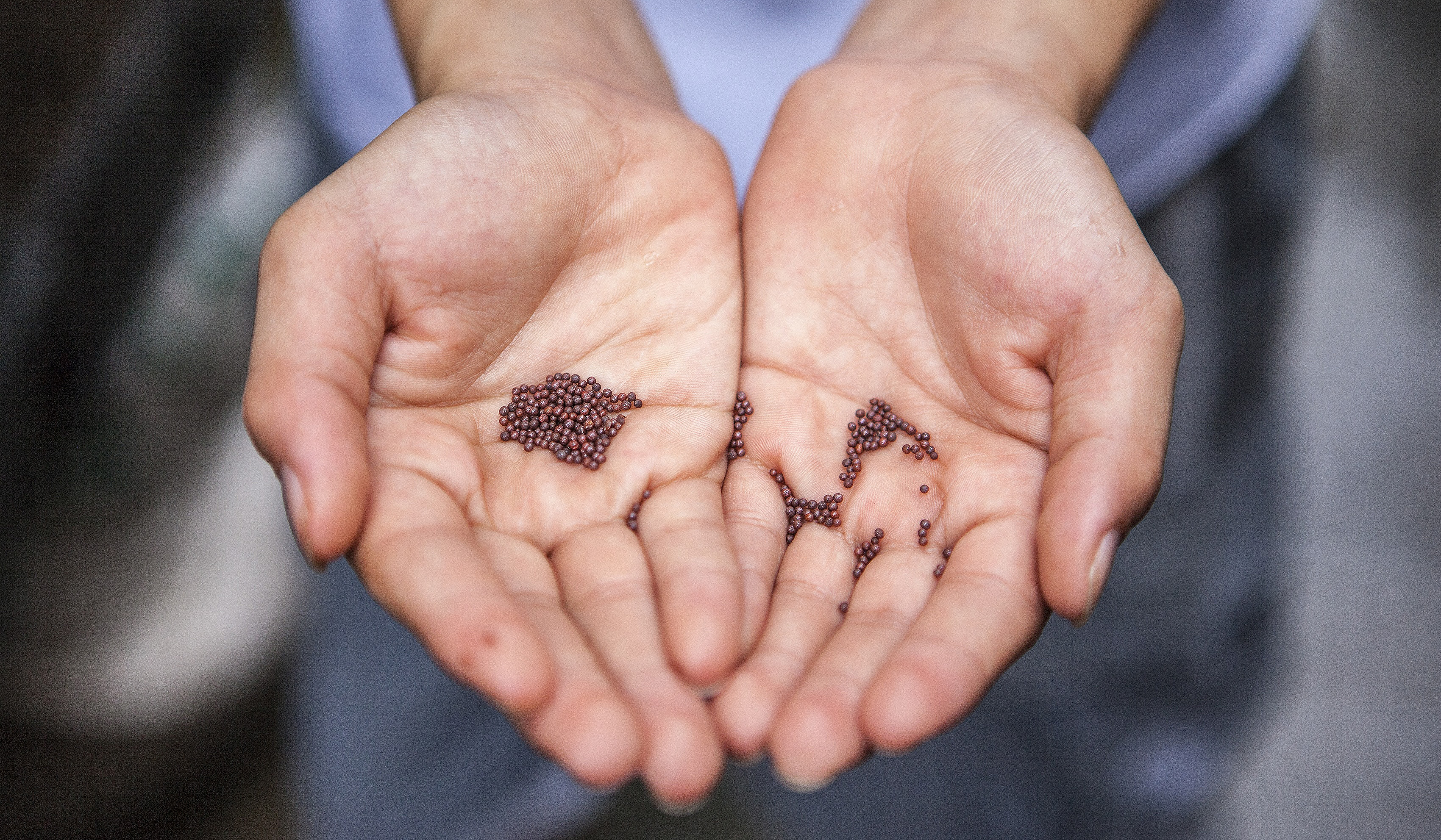 This is the third post in a seven-part series on Four Fields, a Kingdom growth strategy seen throughout scripture in the life of Jesus Christ and his disciples. Read the rest of the series.
In the last post, we introduced you to the first field of the Four Fields, our ministry strategy that's built upon The Parable of the Growing Seed. Today we're discussing the second field to empower you in your evangelism efforts
Field 2: Gospel
Prepared soil longs for seed. Its very purpose is to receive that seed to flourish into a healthy, reproducing living thing. As the seed is scattered, the goal of the sower is to saturate the field. He does not know which seeds will sprout and grow to health, but he does know that he is to be faithful to scatter the seeds.
Once again, this principle is true when anticipating growth within the Kingdom of God. Jesus' disciples must be faithful seed sowers in their fields.
What is the seed?
Simply put, the seed is the good news of Jesus. The seed is the gospel. Regardless of the specific words, the essential elements of the gospel include the following truths: Jesus's death for humanity's sins, His burial and resurrection from the dead, and the promise of salvation through faith and repentance for those who surrender.
A comprehensive gospel presentation answers the questions "Who is Jesus? What did He do? And why does it matter?"
Who can be a seed sower?
In John 4:4-42, Jesus passed through Samaria and met a local woman near a well. Going against cultural norms, Jesus talked with the woman, declared who He was, told her who she was, and guided her into truth. The woman immediately went back to her hometown and shared her story, as well as God's story, the gospel. Many believed in her hometown because of her faithfulness.
The Samaritan woman is an example of a faithful seed sower.
Jesus sought her and sent her to tell others about himself. She had a scandalous reputation, little education, and had only been a believer in Jesus for one day. Her example proves that there are no qualifications, degree requirements, or "good work" accomplishments that are needed to be a seed sower. The command and task is for every disciple of Christ. The only requirement for evangelism is obedience to Jesus.
How can we be seed sowers today?
1. Have a posture of surrender and a willingness to obey the Holy Spirit's promptings.
Proclaiming the gospel does not come natural to us. Yet, as disciples, it must be engrained in our everyday moments, encounters, and routines. Whether we are cross-cultural missionaries, stay-at-home moms, or garbage truck drivers, let us listen closely to the Holy Spirit's leading in when and who He wants us to share with.
2. Share your story with people.
Be bold and excited in sharing about the Lord's grace and mercy in your life. Sharing our personal experiences with Jesus can be an excellent tool to bridge into the gospel story. In our stories, we can share about our lives before Jesus, how we met Him, and how our lives changed after Christ.
3. Find one simple way of sharing the gospel and use it.
There are many different presentations, tools, and ways of telling people about Jesus. The simpler, the better because the message of Jesus should be understood and easy enough for others to learn how to share it themselves. The right way to proclaim the gospel is the way in which we feel competent and confident in sharing. All God asks of us is to present who Jesus is and call people to a response.
God sends His people into His prepared fields and gives us the joyful opportunity to scatter the seed. But, what happens after the seed is planted? How does it grow?
About Four Fields
Four Fields is East-West's ministry model that includes entering new ministry fields, sharing the gospel, discipling new believers, gathering as church, and developing leaders to continue this ongoing cycle. Based on The Parable of the Growing Seed in Mark 4:26-29, we believe this strategy is seen in the ministry of Jesus and his disciples and is ultimately fueled by the Holy Spirit.
Continue reading about Four Fields in the next post.