Equipping |
3 minute read
3 Tips to Multiply Leaders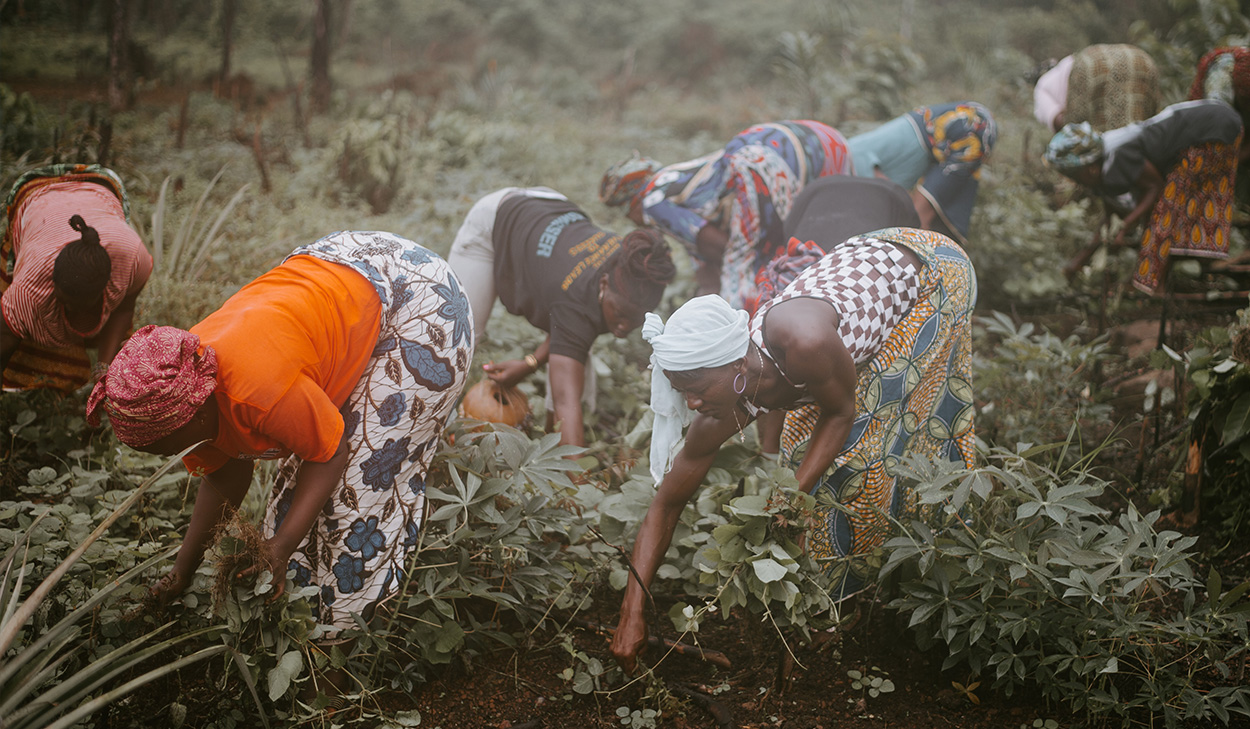 This is the sixth post in a seven-part series on Four Fields, a Kingdom growth strategy seen throughout scripture in the life of Jesus Christ and his disciples. Read the rest of the series.
In the last post, we introduced you to gathering as church, which is the fourth field of our Four Fields ministry strategy that's built upon The Parable of the Growing Seed. Today we're discussing the final component of Four Fields that is crucial to the sustainability of any gospel movement.
Leadership Development
The harvesting process does not end after one collection of gathered crops. To keep growth in the field, the farmer must start the process again. One way he can do this is to hold back a few crops and allow them to be the beginnings of a new harvest.
To see multiplication in the Kingdom of God, leaders must be raised up to replicate the discipleship process from the very beginning. The fully developed crops are potential leaders to enter new fields, scatter gospel seed, nurture the growth of disciples, and gather spiritual crops together for church.
Both Jesus and Paul were active in leadership development. In fact, the majority of their time on earth was spent investing in just a few people.
Although Jesus was around the multitudes, most of his time was spent with the Twelve and even more so with Peter, James, and John. Jesus called people to himself, taught them by his example by spending time with them, and then, sending them out to preach the gospel (Mark 3:14). He anticipated the faithful few around him to multiply by his investment and prayed for many future generations of disciples (John 17:20).
Paul was a part of the same leadership process, as he expected others to teach others and continue kingdom growth. Generational growth or a chain was evidence of Paul using the same method as Jesus.
"And the things you have heard me say in the presence of many witnesses entrust to reliable people who will also be qualified to teach others." -2 Timothy 2:2
Paul instructs his mentee, Timothy, to teach the same things to faithful men who will then pass them on to others. This is the key to leadership development and sustainable gospel movements.
How do we develop leaders today?
1. Identify potential "Timothys".
Train many believers and filter for those who have a heart and drive to grow God's Kingdom.
Just as Jesus and Paul prioritized the majority of their time with specific people, we can look for qualities in people to discern how to spend our time.
A person should be faithful, dedicated, and always willing to set aside their own desires to seek the Kingdom. He or she should also be available to prioritize discipleship in their calendars. This person is to be rooted in humility with a teachable heart. Finally, we should see this person reproducing what he or she is learning to impact the Kingdom.
2. Stick to healthy basic fundamentals of mentoring.
Mentoring is not just simply the exchange of information to another. Prioritize genuine pastoral care for the person. Care includes guidance in discovering their spiritual gifts, as well as celebrating those gifts with each other. Along with care, a DNA of obedience and accountability should be the foundation of our leadership development as we set practical goals. As we journey alongside another person, we should release authority for them to pass on and commission them to go and make disciples.
3. Mentor to multiply.
The mission of leadership development is found in the Four Fields process of Kingdom growth. A person will reproduce what he or she has learned and practiced. As a mentor and disciple move through each area of the Four Fields—entry, gospel, discipleship, and church—a mindset of multiplication needs to be at the center. There are a few practical ways to get here.
First, model for your disciple how to use certain tools and strategies. Then, assist them in what they've been watching. After this, watch them lead out in it, while you're there as encouragement. Finally, stand back and be a coach for them in their lives. This is an easy process of developing someone in which they could replicate with another person.
Training up leaders is the key to continuing the harvest process. These leaders will disciple others to scatter seeds in new fields to repeat this exact process. The Kingdom will continue to multiply if disciples and churches keep multiplying!
About Four Fields
Four Fields is East-West's ministry model that includes entering new ministry fields, sharing the gospel, discipling new believers, gathering as church, and developing leaders to continue this ongoing cycle. Based on The Parable of the Growing Seed in Mark 4:26-29, we believe this strategy is seen in the ministry of Jesus and his disciples and is ultimately fueled by the Holy Spirit.
Continue reading about Four Fields in the next post.