Faith |
3 minute read
8 Songs to Encourage You in Your Mission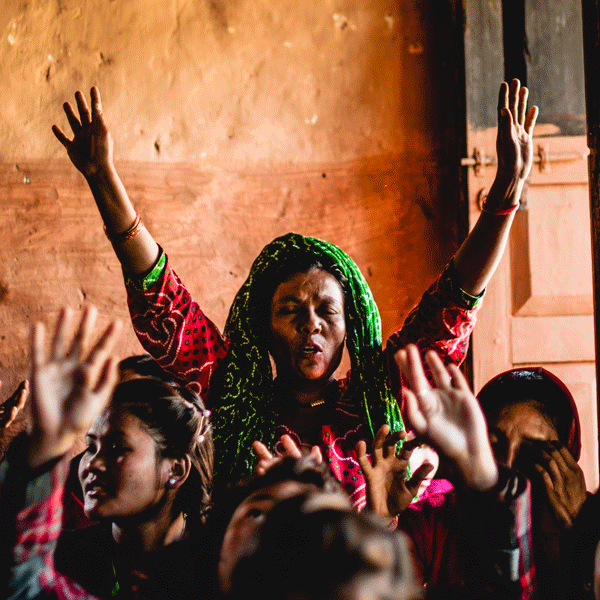 We have created a compilation of contemporary songs, classic hymns, and timeless Psalms that touch our souls and prepare them for the mission God has laid out for us.
Words on Worship
Spirit lead me where my trust is without borders
Let me walk upon the waters
Wherever you would call me
Take me deeper than my feet could ever wander
And my faith will be made stronger
In the presence of my Savior
--Oceans | Hillsong United
This melody of adoration and praise encourages us to allow God to push us past our personal limits and predetermined borders—to go wherever He may lead us.
By fully trusting in His plan, we will share and grow our faith more than we ever could on our own. Keep these lyrics in mind as God draws you out of your comfort zone and into His perfect plan.
Where you go, I'll go
Where you stay, I'll stay
Where you move, I'll move
I will follow you
--I Will Go | Chris Tomlin
As followers of Christ, we commit to dropping everything to follow him. This song embodies that mindset and encourages us to stick with God through all things, no matter the type of mission.
Remember this song as Christ calls you to deliver his Word at home and around the globe.
Contemporary Callings
I'll be the carrier of love and compassion
I'll be the carrier of light to the world
I'll be the carrier of hope and salvation
I will go shine your light to the world
--Carrier | Jared Anderson
When we allow Christ to enter our hearts, we bear the responsibility of sharing the gospel with everyone we encounter. This song encourages us to joyfully carry this news with us wherever we may go in the world.
Shout it
Go on and scream it from the mountains
Go on and tell it to the masses
That He is God
--All the Poor and Powerless | All Sons & Daughters
Declare your faith with joy and excitement! The Holy Spirit fills our hearts with so much love for God that we must go out and share it.
By relying on Him for strength, we can spread His light with peace and confidence. Recall these lyrics as God fills you with passion for His heavenly mission.
Holy Hymns
I surrender all, I surrender all
All to Thee, my blessed Savior,
I surrender all
--I Surrender All | Judson Van DeVenter
This beautiful hymn reminds us to submit all pieces of our lives to Him. By fully surrendering ourselves at the Cross, Christ will work in us and through us as we preach the Good News.
Use this song to ask God to quiet and calm your anxious heart.
Take my hands, and let them move
At the impulse of Thy love;
Take my feet, and let them be
Swift and beautiful for Thee
--Take My Life and Let It Be | Frances R. Havergal
God created our physical beings to serve Him and His purpose. We can allow God to use our hands and feet to help, serve and go wherever He leads.
Through this song, pray that God may use your physical abilities for the glory of His Name.
Psalms of Praise
May the peoples praise you, God;
may all the peoples praise you.
May the nations be glad and sing for joy,
for you rule the peoples with equity
and guide the nations of the earth.
May the peoples praise you, God;
may all the peoples praise you.
--Psalm 67:3-5
This psalm calls for all nations to bring their praises to God. He longs to enter their hearts and make them whole, so we must take hold of the mission field He has placed before us.
Use this psalm as an encouragement to bring his love and joy into the hearts of the unreached that are waiting to hear of the One True God and join in the everlasting worship of Him.
Sing to the Lord, praise his name;
proclaim his salvation day after day.
Declare his glory among the nations,
his marvelous deeds among all peoples.
--Psalm 96:2-3
Praise the Lord for his grace and mercy! As people of God, we are called to be on mission for Him—bringing His everlasting grace and peace into the lives of all people.
Remember this psalm as you set out to proclaim the Good News.
It's amazing how music touches our hearts in such a unique way. It can lift us up when we are feeling broken. It can rejoice with us when we're glad. And it can encourage us to fulfill our God-given mission to the ends of the earth.