Faith |
2 minute read
Believe That God is With You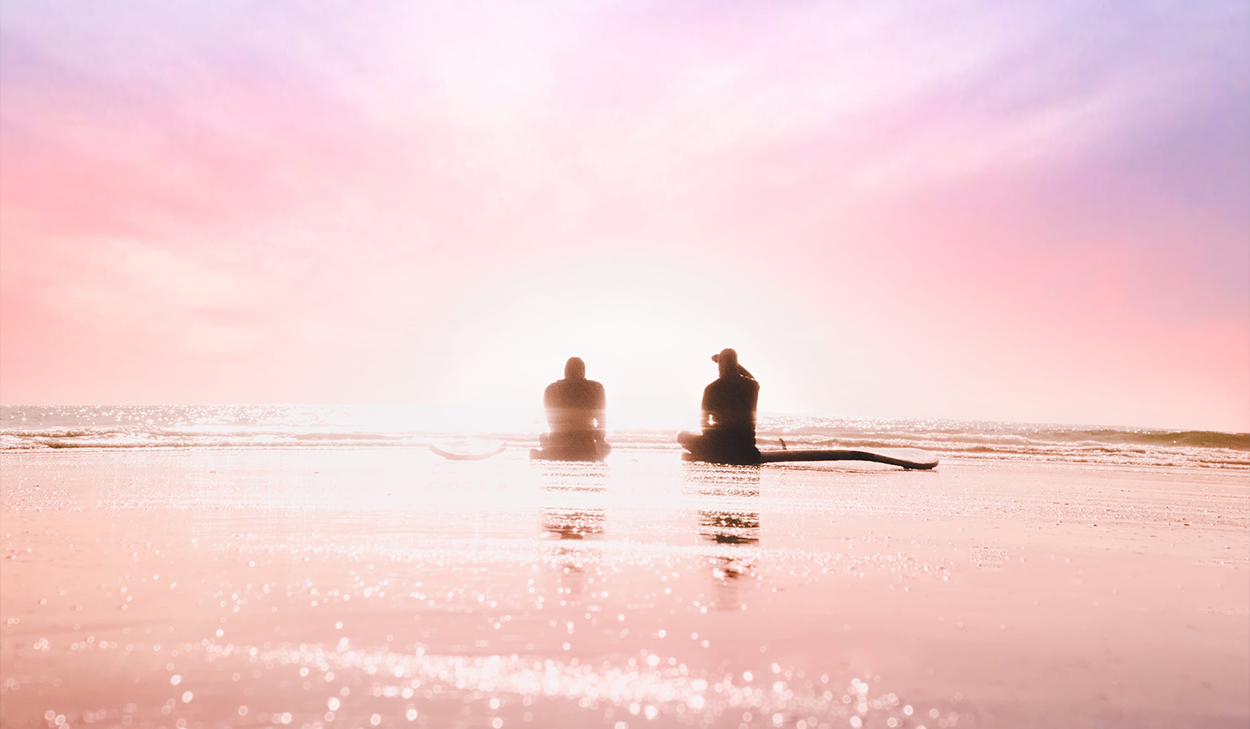 God tells us daily—and sometimes hourly—that "'I am with you ... (Matthew 28:20).'" Our Lord knows that our lives involve a variety of situations and circumstances. Just think of all the different phases of life that you have personally experienced in your lifetime.
Success and failure
Wealth and poverty
Health and sickness
Fame and anonymity
Life and, eventually, death
Somehow, in all of this, our Lord wants us to trust that His presence, strength, control, authority, and love are all there for our taking. This trust happens only by faith. But whether or not we really experience this faith comes down to the answer to this question: Do I really believe Him?
When someone tells us something and has the authority to speak and the power to carry out what they say, why is it so hard for us to believe them? Unless we choose to obey or act upon what they say, we don't really believe them.
If the doctor tells me to take this pill so I will feel better and my sickness will leave, I may tell others what a great doctor I have and list all his positive attributes; but if I don't take the medicine, I don't really trust the doctor.
When the Bible speaks, God speaks. The Lord asks me to give thanks in all types of circumstances because He has promised to take the good, bad, and ugly and use it all for my good. But if I don't thank Him for the hurt I have just gone through, I really don't believe in His good purposes for me—whether it's in my pains or my triumphs.
God desires praise regardless of circumstances not because He needs it or desires an ego boost but because He knows that is what is best for me. Believing God brings healing to all of us.
We see in Psalm 27 the truth that we don't need to fear because the Lord is there.
"The Lord is my light and my salvation—whom shall I fear? The Lord is the stronghold of my life—of whom shall I be afraid? When the wicked advance against me to devour me, it is my enemies and my foes who will stumble and fall. Though an army besiege me, my heart will not fear; though war break out against me, even then I will be confident." -Psalm 27:1-3
In these verses, David gives us an illustration that involves life or death or wounds. But even so, he is confident. Why? Because he believes the Lord is all he will need if war or battle happens. David's Lord has promised him to be with him.
Oh Lord, help us to believe and actively trust You so that, no matter what circumstances we may find ourselves in, we may be confident because You have promised to be our Savior, Lord, and loving God in all things.
Whatever your situation is now, your Savior and Lord has promised that He is with you. So you can thank Him for His faithfulness to you.
---
Receive Weekly Encouragement
To get devotionals from East-West's founder sent to your inbox weekly, sign up below!
John's travels for ministry behind the Iron Curtain led him to found East-West Ministries International in 1993. John and his wife, Susie, live in Dallas, Texas and have a grown daughter and two grandchildren.