Faith |
1 minute read
Give Thanks in Every Circumstance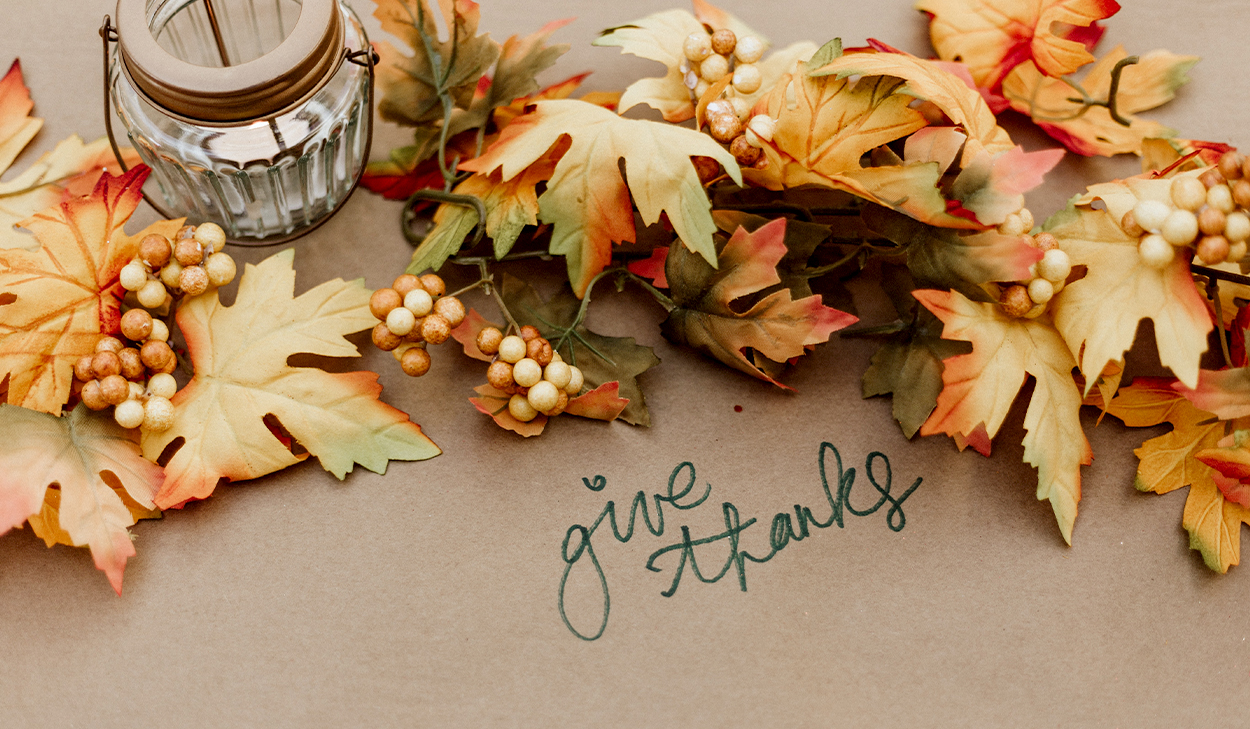 Our greatest example of this lived out is Jesus—the only begotten Son of God—who trusted His Heavenly Father fully at the cross.
Think with me. Jesus—our Lord and Savior—suffered physically, emotionally, and spiritually on the cross and was able to ask the Father to forgive those who killed him (Luke 23:34). In this, we see Jesus trust the gracious, good, and sovereign hand of the Father in the midst of His pain and suffering.
If Jesus can trust the Father while hanging on the cross, can His Spirit in us not cause us to thank God for His goodness and mercy in the most difficult circumstances we face?
It is an act of worship when we praise and give thanks for God's loving loyalty and purpose in all circumstances.
"I will give thanks to the Lord because of his righteousness; I will sing the praises of the name of the Lord Most High." -Psalm 7:17
So today and everyday, remember that a thankful heart leads to a thankful tongue that glorifies our soon coming Savior. Jesus paid it all because of His love for you, me, and the world. You have received God's forgiveness, and that is cause for thanksgiving.
No matter your circumstances today, trust God's love for you and walk faithfully as a minister of reconciliation, going public with the good news that God does not count sins against those who've trusted in Christ.
May you find a time to give God praise and thanks for all you've received through Christ Jesus today and every day!
---
Receive Weekly Encouragement
To get devotionals from East-West's founder sent to your inbox weekly, sign up below!
John's travels for ministry behind the Iron Curtain led him to found East-West Ministries International in 1993. John and his wife, Susie, live in Dallas, Texas and have a grown daughter and two grandchildren.