Faith |
2 minute read
In the Footsteps of Jesus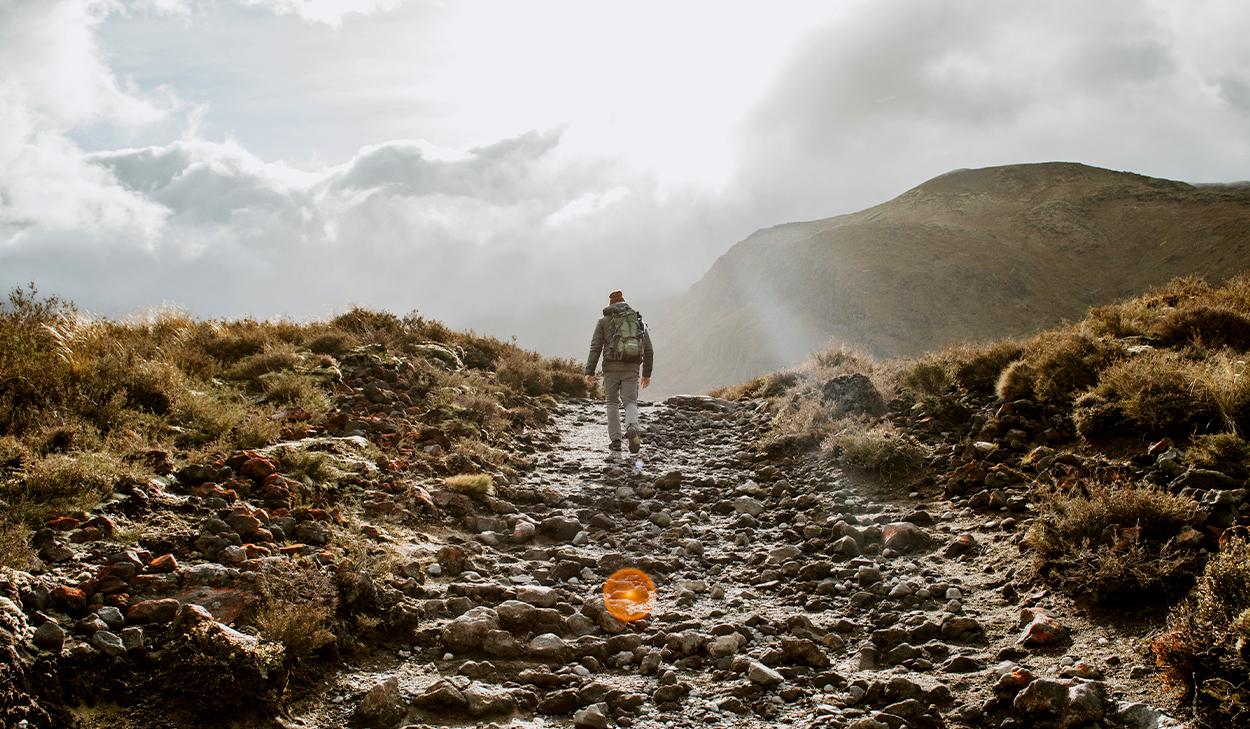 If we look at the topic of walking by faith, I think it's first helpful to describe the opposite. Below are a few examples of what biblical faith is not.
It is not faith in faith. By that I mean that just because I believe something to be true doesn't make it true. We must always start with truth—what is actually true—not what we think or believe is true.
Believing something to be true is not found in what is said but who said it and if that person is trustworthy. There is a difference in someone saying, "I think it might rain," and God saying, "Build a boat. The rain will cause a flood."
People can have great faith in a lie or little faith in the truth. When God speaks in Scripture, surrender to what He says. Even a little faith or trust in God's Word—the truth—will make your life experience with God greater than faith in a lie.
When Jesus tells us to "'seek first his kingdom and his righteousness, and all these things will be given to you as well (Matthew 6:33),'" it's key to remember those words are God's words. If we walk in faith in His work, we will desire to know and grow in God, seek to obey Him, and ultimately seek first the Kingdom of God.
When we know that God is true to His Word, you and I can trust and obey Him because His ways are always good and trustworthy.
Scripture points out that "without faith it is impossible to please God (Hebrews 11:6)." Another place makes it clear that "we live by faith, not by sight (2 Corinthians 5:7)."
Yes, it is really hard to walk, live, and obey what you cannot touch or see. But remember that believers throughout history have modeled faithful witness in their walk of faith because they were convinced that God is true to His promises.
Recall that one of our Savior's prayers went unanswered. Remember He asked, ""Father, if you are willing, take this cup from me; yet not my will, but yours be done (Luke 22:42).'" The Father said, "No," to Jesus' request.
The cup would not be passed, and Jesus—knowing the hand and heart of His Father—submitted to the Father's will over His own wants.
Because He trusted the Father, there's a coming day when "at the name of Jesus every knee should bow, in heaven and on earth and under the earth, and every tongue acknowledge that Jesus Christ is Lord, to the glory of God the Father (Philippians 2:10-11)."
The difference between our little faith and Jesus' great faith is imperfect trust compared with perfect trust. Brothers and sisters, we can trust Him—even when we cannot understand our circumstances.
In these moments, we can have firm faith in God's Word. We still know our sovereign Lord's heart when our faith feels small. Even as Jesus sweat blood in the garden and pleaded for the passing of His cup, He knew the Father's heart. That same Jesus lives in each of us.
He will always give us enough faith as we echo His words: Not my will but Your will be done.
Jesus walked by faith, and we can follow in His footsteps. We can trust God and walk by faith in His ways and plan day after day.
---
Receive Weekly Encouragement
To get devotionals from East-West's founder sent to your inbox weekly, sign up below!
John's travels for ministry behind the Iron Curtain led him to found East-West Ministries International in 1993. John and his wife, Susie, live in Dallas, Texas and have a grown daughter and two grandchildren.