Faith |
3 minute read
Missionary Mindset: The Apostle Paul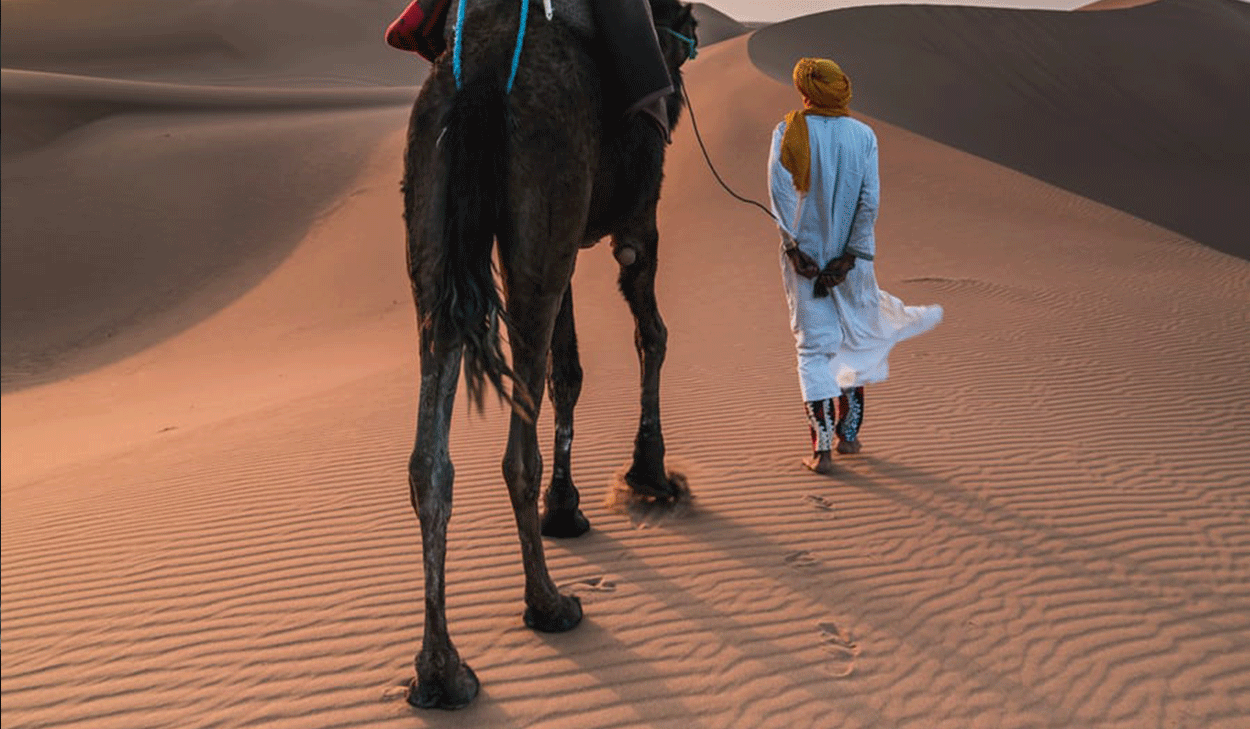 The Missionary Mindset series looks into the lives of notable missionaries to provide valuable insights and inspiration.
The Apostle Paul serves as an excellent model of missions for us as we go out and fulfill God's calling to further His Kingdom. Paul was persecuted time and time again as he planted churches and preached across the nations … but never once did he let adverse circumstances hinder his mission.
Paul's Background
Paul, known as Saul before his conversion to Christianity, was not always a passionate carrier of the Good News. Before discovering Christ, he was trained as a Pharisee and refused to accept Jesus as his Savior.
He was a staunch follower of the law, interpreter of the scriptures, and wary of the concept of salvation through Christ. Paul even persecuted early Christians—dismissing their beliefs as absurd.
The book of Acts is where we get to know Paul and his story well. It's in chapter 9 that he begins his journey to Damascus … where everything changes.
While on the road to Damascus, Jesus reveals Himself and blinds Paul. Once Paul arrives in the city, his blindness is healed and he sees the true light of Christ. He is immediately baptized and begins his mission of spreading the gospel.
Throughout his life and travels, Paul wrote 13 books in the New Testament, recording his missionary journey.
Paul's Legacy
As he traveled to cities such as Jerusalem, Antioch, Philippi and Corinth, Paul suffered through numerous difficulties in order to plant churches and evangelize, such as ...
Physical beatings
Verbal abuse
Arrest and imprisonment
Death threats
Many days with no food or sleep
As we bring the gospel to the unreached, we will encounter hardships—including adversities similar to Paul's in some spiritually dark parts of the world or even ridicule from friends and rejection from family at home.
Despite the trials Paul faced, he remained faithful to his calling.
Now I want you to know, brothers and sisters, that what has happened to me has actually served to advance the gospel. As a result, it has become clear throughout the whole palace guard and to everyone that I am in chains for Christ. And because of my chains, most of my brothers and sisters have become confident in the Lord and dare all the more to proclaim the gospel without fear. —Philippians 1:12-14
Paul's unshakable trust in the Lord set an example for those around him and brought them to greater confidence in Christ. By understanding Paul's model, we too can set a Christ-like example as we evangelize.
Although he didn't have a firm plan of action as he traveled, Paul demonstrated several techniques as he shared Christ that we could learn from:
Stayed in touch with his sending church, asked for support, prayer and encouragement
Planted churches which he equipped and trained to continue the task of furthering the message of salvation
Set goals to preach to responsive, attentive people and those who would listen to what he had to say
By applying these methods to our own mission journeys, we can serve as fully and wholeheartedly as Paul did. We'll find that our ministries make more impact and our confidence in the gospel will grow.
And this is my prayer: that your love may abound more and more in knowledge and depth of insight. —Philippians 1:9
More Inspiration from Paul
It's not hard to find words of inspiration about God's mission from Paul—just look at the New Testament. Here are some of our favorites.
"How, then, can they call on the one they have not believed in? And how can they believe in the one of whom they have not heard? And how can they hear without someone preaching to them? And how can anyone preach unless they are sent? As it is written: 'How beautiful are the feet of those who bring good news!' –Romans 10:14-15
"But you are a chosen people, a royal priesthood, a holy nation, God's special possession, that you may declare the praises of him who called you out of darkness into his wonderful light." –1 Peter 2:9
"But in your hearts revere Christ as Lord. Always be prepared to give an answer to everyone who asks you to give the reason for the hope that you have. But do this with gentleness and respect." –1 Peter 3:15
"Let us not become weary in doing good, for at the proper time we will reap a harvest if we do not give up." –Galatians 6:9
"For I am not ashamed of the gospel, because it is the power of God that brings salvation to everyone who believes: first to the Jew, then to the Gentile." –Romans 1:16