Faith |
2 minute read
Not One But Two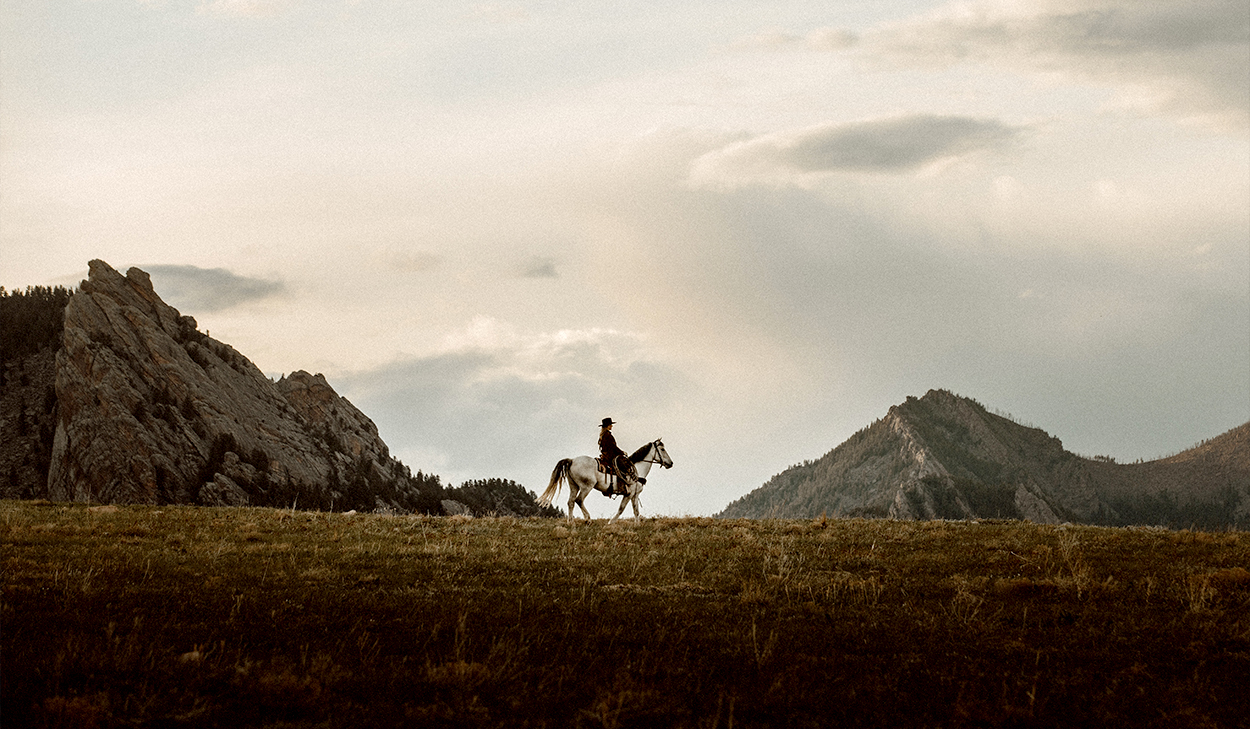 There is a movie starring Billy Crystal called "City Slickers" that came out in the early 90s. Curly, the old cowboy in the movie, told Billy's character that all of life is about one thing. Billy's character then asks the next obvious question: "What's the one thing?" Curly replied that each person must figure it out for himself.
Men and women in the Bible often have their lives revolve around one thing. David in Psalm 27:4 said, "One thing I ask from the Lord … ." And Paul, in Philippians 3:13, said, "But one thing I do … ."
I was visiting with a friend who is a Christian counselor, and we were remembering good things in the past. I told my friend that from a Christian point of view, I had narrowed most of life down to two things rather than just one:
Go deep with Jesus personally.
Make much of Him publicly.
First, let's look at going deep with Jesus personally. Everything about the Christian life starts and finishes with the man Jesus—the Son of Man, the Creator, the I Am, the Word that became flesh, the soon coming King. He is the One that we are invited to fellowship with for all eternity.

We all come into a relationship with Jesus Christ as our Savior and Lord in the same way. We all go through the same door and respond to the same message. No matter our age, IQ, education, or status, we are all classified as babies spiritually when we begin this new life in Christ.

Everything I am to receive by grace in the person of Jesus I received at my new birth.
"His divine power has given us everything we need for a godly life through our knowledge of him who called us by his own glory and goodness." -2 Peter 1:3
When we receive Jesus, we begin a journey of growing in the glory of knowledge of Him for all eternity. I don't think that even eternity will be long enough to learn all about Him or thank Him for all He has done for us. But we'll get to spend it with Him.

Any reward, success, acclaim, or fame apart from His leading and gracious giving is vanity. Any shame from our peers, rejection for our belief, anger or hatred for our devotion to the Lordship of Jesus Christ can never be compared to the joy and glory that awaits us when we come into the presence of the glory of Christ the King.

John give us a glimpse of this in Revelation 1:17-18:
"When I saw him, I fell at his feet as though dead. Then he placed his right hand on me and said: 'Do not be afraid. I am the First and the Last. I am the Living One; I was dead, and now look, I am alive for ever and ever! And I hold the keys of death and Hades.'"
Thomas saw Christ's hands and feet after the resurrection and fell at his feet and said, "'My Lord and my God (John 20:28)!'"

We know this same Jesus.

I used to pray, "Father, just let me have all of Jesus." But I don't pray that anymore. Now I pray, "Father, may Jesus have all of me." When Jesus has all of me, He will take me deeper into relationship with Himself.
---
Receive Weekly Encouragement
To get devotionals from East-West's founder sent to your inbox weekly, sign up below!
John's travels for ministry behind the Iron Curtain led him to found East-West Ministries International in 1993. John and his wife, Susie, live in Dallas, Texas and have a grown daughter and two grandchildren.