Faith |
2 minute read
Only A Blink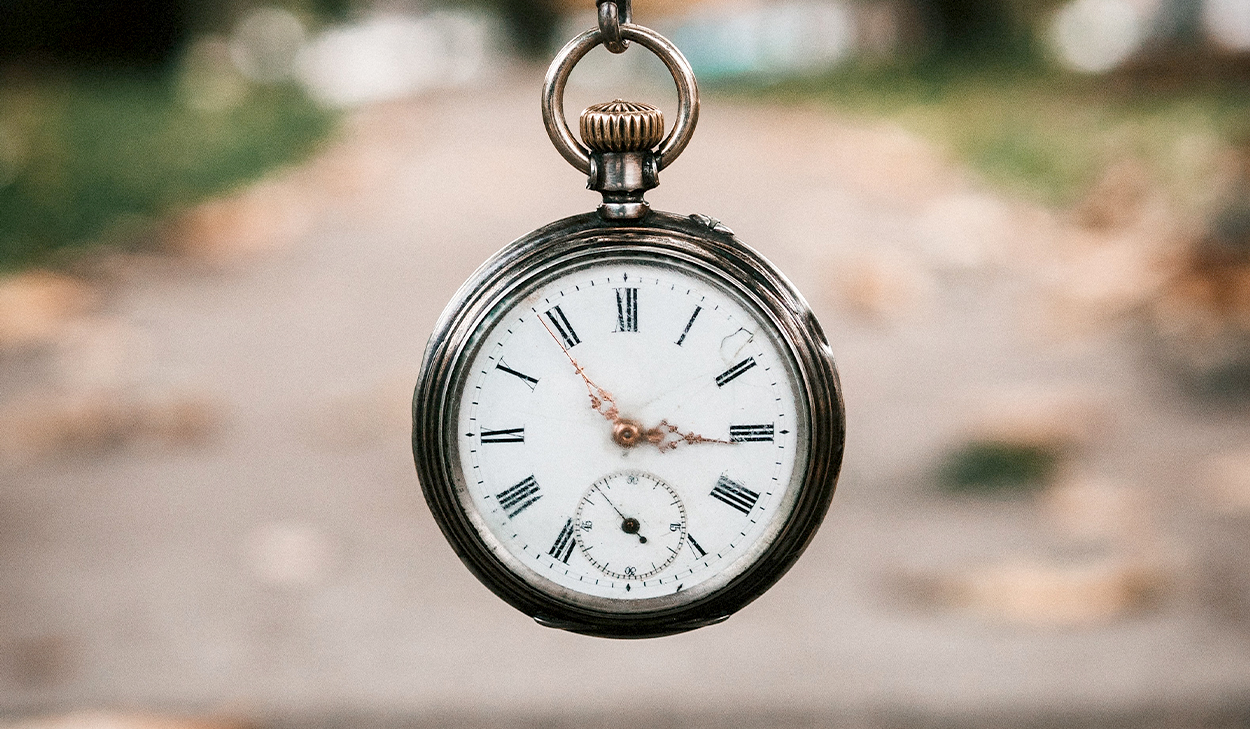 Everything we do is related to time. When I speak, I'm allotted a certain amount of time to make my points. Businessmen produce monthly, quarterly, and annual reports. Builders are given deadlines to finish a project. We get a couple weeks for vacation. And the list goes on and on.
Simply put: we are time-oriented people.
Since time is our reality, eternity is difficult to grasp. But eternity is the most important perspective in the Christian life. In 2 Corinthians 4, Paul helps clarify our eternal perspective.
"Therefore we do not lose heart. Though outwardly we are wasting away, yet inwardly we are being renewed day by day. For our light and momentary troubles are achieving for us an eternal glory that far outweighs them all. So we fix our eyes not on what is seen, but on what is unseen, since what is seen is temporary, but what is unseen is eternal." -2 Corinthians 4:16-18
In this Scripture, Paul speaks from experience as he points out that there may be painful circumstances in this life for following Christ. These words remind us that it will be OK because the brevity of our temporal pain is nothing compared to the joy of eternity.
Paul suffered much in his 30-plus years as a Christian. His driving ambition was to live out the life of Jesus Christ in a hostile world, and his eternal perspective enabled him to do so as he followed Jesus.
God gives us the blink of the eye—often 70 to 80 years on this planet—to live by faith and honor Jesus Christ in wins or losses, successes or failures, wealth or poverty. In all situations, we are to be fully devoted to giving everything for Christ's name and the sake of the gospel.
In losing our lives for Christ, we find true life (Matthew 10:39). The journey may be difficult, but we trust that our heavenly Father is preparing an eternity filled with far greater things than any eye has seen or ear has heard (1 Corinthians 2:9).
Do you lay everything on the line for Christ and the spread of the gospel? Or do you choose to build your own kingdom that might last for a few decades and miss what lasts forever?
In Galatians 6, Paul states that his body bears the scars of Jesus. He will bear those scars for eternity as evidence of the price he paid to follow Jesus. The eternal reward for his obedience to suffering is great.
"To the one who is victorious, I will give the right to sit with me on my throne, just as I was victorious and sat down with my Father on his throne." –Revelation 3:21
Like Paul, we may endure much, but our afflictions last for a blink of an eye in light of eternity.
---
Receive Weekly Encouragement
To get devotionals from East-West's founder sent to your inbox weekly, sign up below!
John's travels for ministry behind the Iron Curtain led him to found East-West Ministries International in 1993. John and his wife, Susie, live in Dallas, Texas and have a grown daughter and two grandchildren.