Faith |
2 minute read
Will You Trust Him?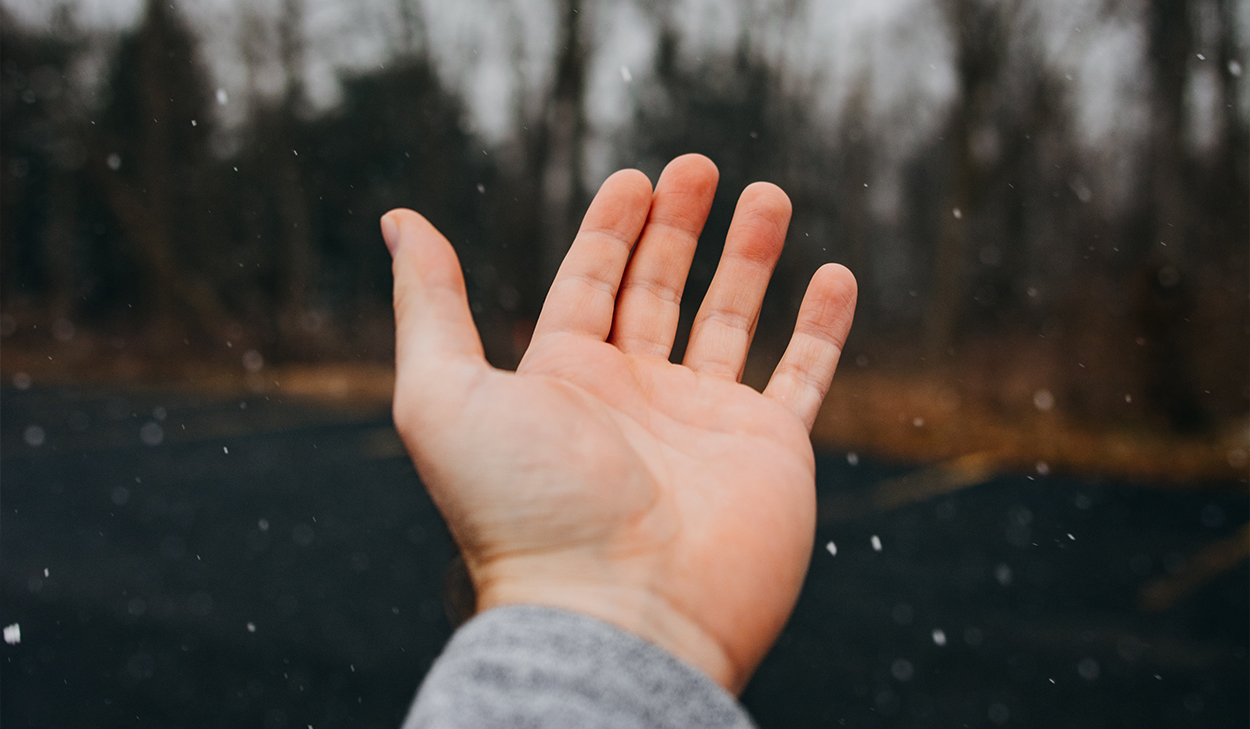 "For to us a child is born, to us a son is given, and the government will be on his shoulders." -Isaiah 9:6a
Isaiah 9 is a remarkable passage of Scripture that lists the qualities of the God-Man that were hidden to the human eye.
Wonderful Counselor: He is a wonderful child, who became a wonderful man, who became a wonderful Savior. Jesus was God in human flesh. The One who made the mind and heart is the One who can give correct insight into how we are to function. This is why the Father says of Jesus, "'listen to him (Luke 9:35).'"
Mighty God: Since when did gods come to Earth and launch themselves in a stable? This true and living God did. No wonder the angels sang the "Hallelujah Chorus" after they saw the King of Heaven lying as a babe next to a donkey.
Everlasting Father: This is the only place in the Bible where Jesus is called Father. Certainly this is part of the mystery that is called the Godhead and is reflected in Jesus' words, "'I and the Father are one (John 10:30).'"
Prince of Peace: Jesus talked a lot about peace. He made it very clear that His peace was not the type the world gives, and that He leaves His peace with us (John 14:27). This peace reminds us that everything will be OK, no matter what.
Maybe you've had a rough day. Your investments may be down 50%, you just got laid off, someone you love has recently passed away, or uncertainty is on your horizon.
Regardless of what you're going through, this is the present reality if you're in Christ Jesus: your Wonderful Counselor is available to teach you about life and how to react. Your Mighty God rules the affairs of men. You are a member of a family with an Everlasting Father. The Prince of Peace lives within you and offers you His peace despite your situation.
Can you trust Him? Can you abandon yourself to His will? Can you worship Him in every circumstance?
You may have to live in a barn, but He will be there. You may endure tragedy this year, but He will grant you His peace. You may walk through unknown waters, but He will guide you through whatever storms await.
"'When you pass through the waters, I will be with you; and when you pass through the rivers, they will not sweep over you. When you walk through the fire, you will not be burned; the flames will not set you ablaze. For I am the Lord your God, the Holy One of Israel, your Savior ... .'" –Isaiah 43:2-3
In the midst of all pains, sorrows, joys, victories, and disappointments, God is there.
He is on His throne. He rules the affairs of men and women. He deals with us—His children—in gentleness, compassion, and rich mercy. He will see us through this life and the life to come. He is worthy to be worshipped, honored above all, and trusted on the mountaintop and in the valley.
Let's stand firm, always declaring His glory and being verbal about His goodness to us—no matter what.
---
Receive Weekly Encouragement
To get devotionals from East-West's founder sent to your inbox weekly, sign up below!
John's travels for ministry behind the Iron Curtain led him to found East-West Ministries International in 1993. John and his wife, Susie, live in Dallas, Texas and have a grown daughter and two grandchildren.