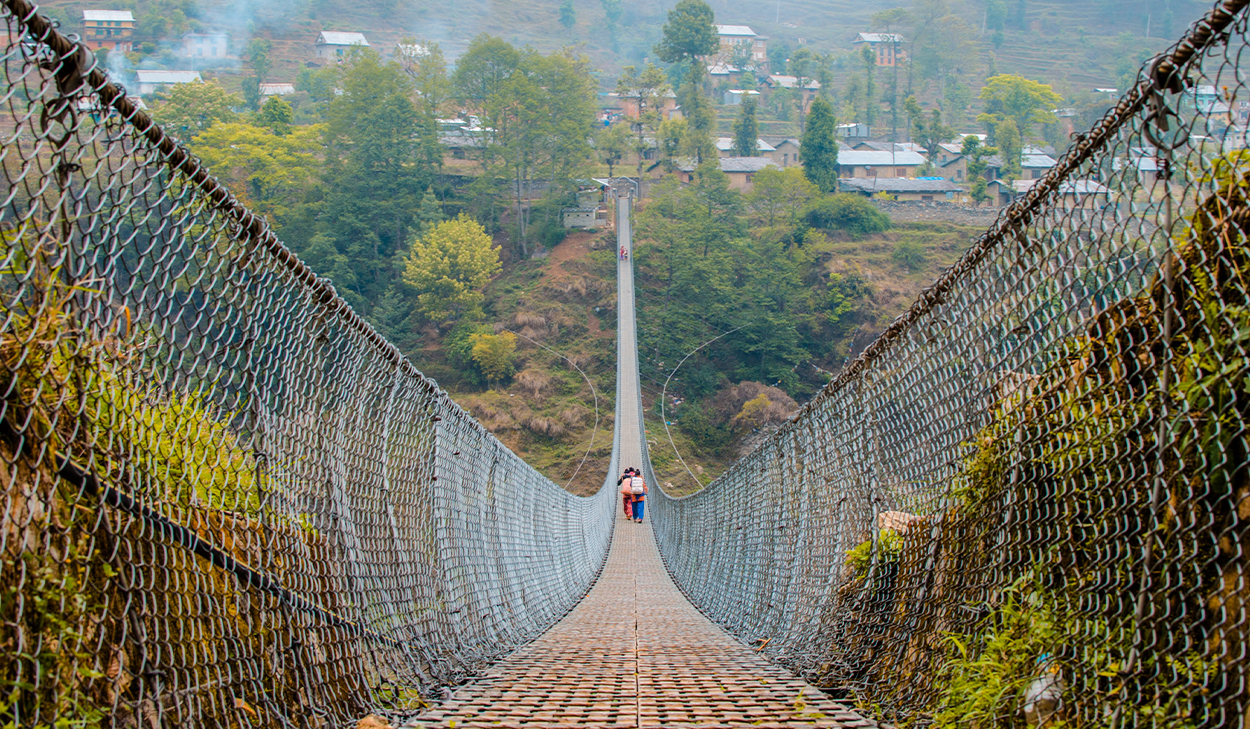 "For there is no difference between Jew and Gentile—the same Lord is Lord of all and richly blesses all who call on him, for, 'Everyone who calls on the name of the Lord will be saved.'" -Romans 10:12-13
God does not show favoritism. He desires for anybody—whether Jew or Gentile, rich or poor, young or old—to call upon His name. Even the purpose of raising up Abraham and establishing through him the nation of Israel—God's chosen people—was to bless all the peoples on the Earth (Genesis 12:1-3).
That is why in the Great Commission, Jesus commands His followers to "make disciples of all nations (Matthew 28:19)." Jesus yearns for all nations to know and proclaim His name.
Yet more than 3 billion people have never heard the name of Jesus. Entire people groups live in areas where there is no local body of believers, no Bible translated in their language, and no access to the gospel.
Does God's Word speak to unreached people groups? If so, does the Church have a responsibility to take the gospel to them?
All nations
Many define the word "nation" as an area or country with a formalized government and boundaries. The United Nations comprises these types of nation-states. But the word takes on a different meaning in Matthew 28.
"Nations" was translated from the word ethne. In the context of Matthew 28:19, ethne is commonly understood to mean people groups or ethnic groups. When Jesus gave the Great Commission, He was not only commanding that the gospel be preached in every country but to every people group in the world.
Revelation 7:9-10 corroborates this translation of ethne:
"After this I looked, and there before me was a great multitude that no one could count, from every nation, tribe, people and language, standing before the throne and before the Lamb. They were wearing white robes and were holding palm branches in their hands. And they cried out in a loud voice: 'Salvation belongs to our God, who sits on the throne, and to the Lamb.'" -Revelation 7:9-10, emphasis added
Here, those who will praise God and the salvation He gives are not limited to people from every country. John Piper explored the meaning of these two verses in an exposition about unreached people groups and missions:
"Unless you restrict this multitude to the converts of the great tribulation and say that God's missionary purpose then is different than it is now, the implication of God's worldwide purpose is clear: He aims to be worshiped by converts from all the nations, tribes, peoples and tongues."
Until all have heard
Knowing that the gospel is intended for all people groups, Paul's mission included reaching as many peoples as he could. After proclaiming the gospel from Jerusalem to Illyricum (Romans 15:19), Paul says, "It has always been my ambition to preach the gospel where Christ was not known, so that I would not be building on someone else's foundation. Rather, as it is written: 'Those who were not told about him will see, and those who have not heard will understand (Romans 15:20-21).'"
Paul wanted to take the gospel to those who haven't heard. Rather than continuing to make disciples in one place (though he tasked faithful believers to nurture young churches), he felt the urgency to take the gospel to new regions, tribes, and peoples.
This was Paul's missionary task because God has a heart for the unreached. And since it is God's heart to see a multitude from every nation, tribe, people, and language praising His name, that should be the heart for every believer as well. More than 7,000 people groups are unreached with the gospel. The task of the Great Commission is unfinished until all peoples have heard the gospel.
"How, then, can they call on the one they have not believed in? And how can they believe in the one of whom they have not heard? And how can they hear without someone preaching to them? And how can anyone preach unless they are sent? As it is written: 'How beautiful are the feet of those who bring good news!'" -Romans 10:14-15
To learn more, check out East-West's guide to unreached people groups.