Faith |
4 minute read
Lessons from James 1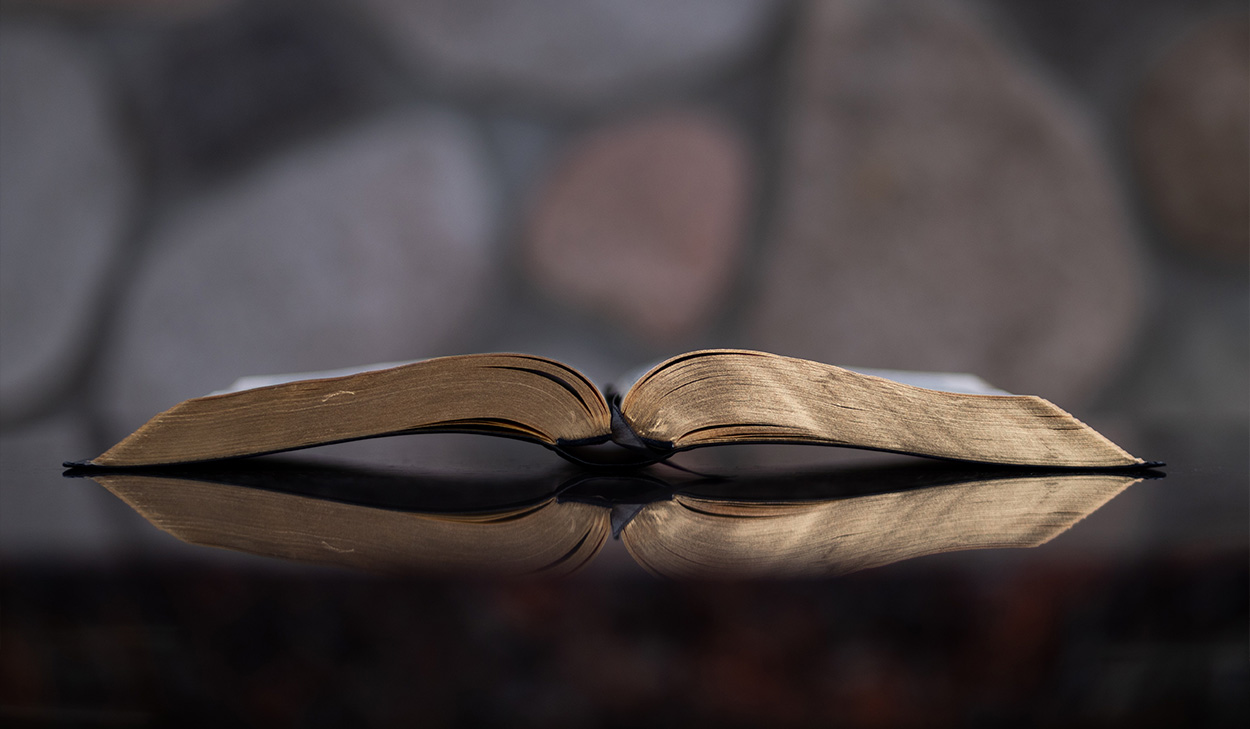 James 1 is a great passage for both those strong in their faith and those just starting out. It also has implications for people who are wanting to come back to Jesus. In this post, we will read sections of James 1 and consider how these words can be applied in the lives of believers.
Perseverance Through Trials
"James, a servant of God and of the Lord Jesus Christ, To the twelve tribes scattered among the nations: Greetings. Consider it pure joy, my brothers and sisters, whenever you face trials of many kinds, because you know that the testing of your faith produces perseverance. Let perseverance finish its work so that you may be mature and complete, not lacking anything. If any of you lacks wisdom, you should ask God, who gives generously to all without finding fault, and it will be given to you. But when you ask, you must believe and not doubt, because the one who doubts is like a wave of the sea, blown and tossed by the wind. That person should not expect to receive anything from the Lord. Such a person is double-minded and unstable in all they do." -James 1:1-8
We will encounter hard things in our lives. But God can use this for our good. Perseverance can grow out of our struggles. God uses pain to refine us. James then encourages us to not doubt in times of pain but instead to be strengthened in the midst of pain.
There is a phenomenon with trees. If you grow them indoors their whole lives, as soon as you put them outside they will break and fall. This is because wind will push and twist the branches on a tree when it is young, strengthening it for future storms. If the tree is sheltered for too long it becomes weak. This is similar to our faith. We need to allow our faith to be challenged to help it stay strong.
Receiving the Crown of Life
"Believers in humble circumstances ought to take pride in their high position. But the rich should take pride in their humiliation—since they will pass away like a wild flower. For the sun rises with scorching heat and withers the plant; its blossom falls and its beauty is destroyed. In the same way, the rich will fade away even while they go about their business. Blessed is the one who perseveres under trial because, having stood the test, that person will receive the crown of life that the Lord has promised to those who love him." -James 1:9-12
In this contrast between good rich and poor, James shows that no matter your situation, you should offer it to God. God can work through you whether rich or poor. The wealth of this world is nothing compared to the crown of life that is waiting for us. Is this saying it is wrong to be rich? No. Rather, it is pointing out that both the rich and the poor equally need to grow in Christ.
Man's Sinful Nature
"When tempted, no one should say, 'God is tempting me.' For God cannot be tempted by evil, nor does he tempt anyone; but each person is tempted when they are dragged away by their own evil desire and enticed. Then, after desire has conceived, it gives birth to sin; and sin, when it is full-grown, gives birth to death." -James 1:13-15
It is so easy for us to be led away by our own sinful desires. We will often begin to believe a lie that a certain sin is acceptable. While it is small and secret, this sin will grow over time and become a much bigger problem, leading to death. Fortunately, the solution to both big and small sins is the same: confess and be healed.
Quick to Listen, Slow to Speak
"Don't be deceived, my dear brothers and sisters. Every good and perfect gift is from above, coming down from the Father of the heavenly lights, who does not change like shifting shadows. He chose to give us birth through the word of truth, that we might be a kind of firstfruits of all he created. My dear brothers and sisters, take note of this: Everyone should be quick to listen, slow to speak and slow to become angry, because human anger does not produce the righteousness that God desires. Therefore, get rid of all moral filth and the evil that is so prevalent and humbly accept the word planted in you, which can save you." -James 1:16-21
Verse 19 encourages us to be slow to speak, quick to listen, and slow to become angry. It is so much easier to do the opposite because we have a sinful bent in our lives. We grow impatient, especially in our fast-food world. Let's grow more conscious of this in our lives. Take some time this week to purposely slow down and listen to someone in love.
Applying God's Word
"Do not merely listen to the word, and so deceive yourselves. Do what it says. Anyone who listens to the word but does not do what it says is like someone who looks at his face in a mirror and, after looking at himself, goes away and immediately forgets what he looks like. But whoever looks intently into the perfect law that gives freedom, and continues in it—not forgetting what they have heard, but doing it—they will be blessed in what they do." -James 1:22-25
James talks about someone forgetting his appearance. A modern example would be checking your phone for the time. Have you ever looked down at your phone, but you're not really paying attention to it so you forget to read and remember the time? On the contrary, you can spend hours staring at your phone and come out of it recalling every detail about not just the time but the date, what your friends are up to, and more. This is how we should approach Scripture. Spend time studying the Bible, pay attention as you read, and apply it to your life.
The Word of Truth
"Those who consider themselves religious and yet do not keep a tight rein on their tongues deceive themselves, and their religion is worthless. Religion that God our Father accepts as pure and faultless is this: to look after orphans and widows in their distress and to keep oneself from being polluted by the world." -James 1:26-27
God is planting a word of truth in you. This is a special seed that will grow and encompass every area of your life. Think about when people first come to Christ. The truth is planted in them, but they still remember their sinful ways. As that seed grows and they spend more time learning the truth, the truth will grow and become more evident in their lives.
James is a fantastic book of the Bible for starting your faith, revisiting your relationship with God, or guiding someone into Scripture for the first time. Take these lessons to go deeper with God and encourage someone today.