Faith |
4 minute read
The Language of Lament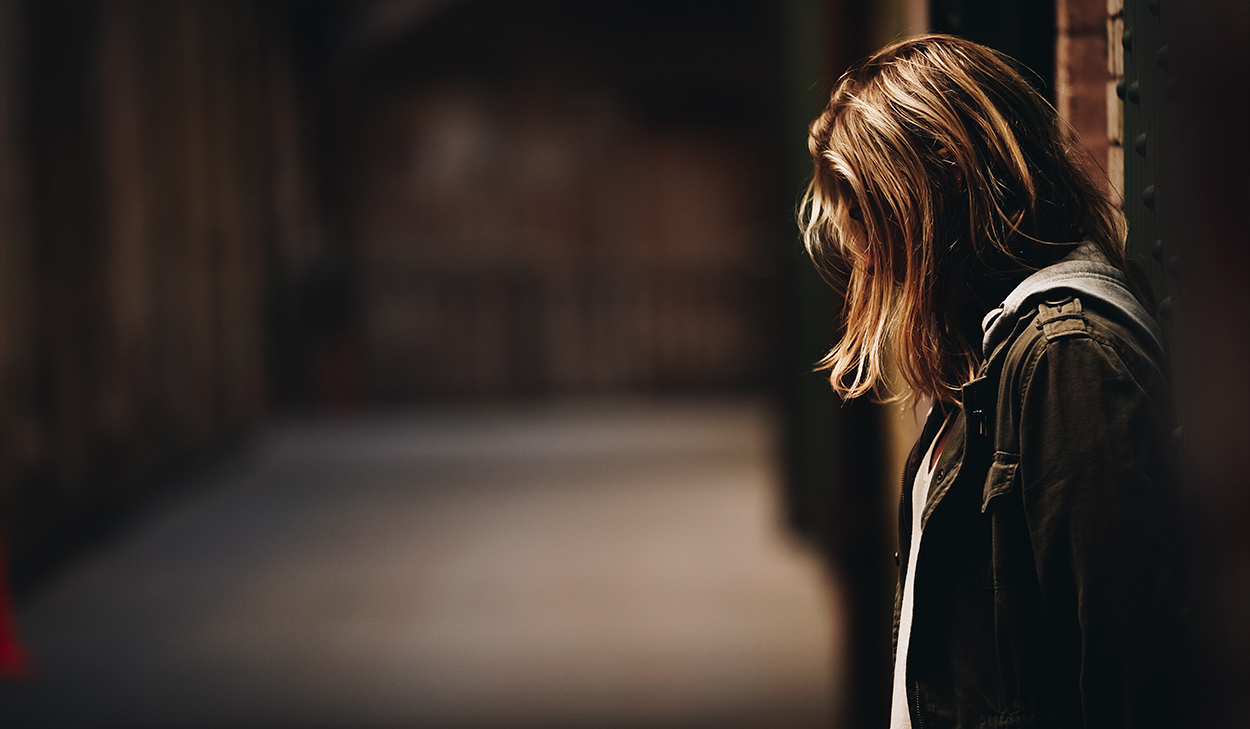 As missionaries train to go into the field, one of the early steps is learning the language of the people group they hope to reach. This may mean intensive language school for long-term missionaries, or at the very least, learning common phrases and greetings for the short-term missionary. Without this important step, language barriers can prevent a missionary from effectively sharing the gospel.
But what if there was an equally important language for missionaries to learn—a biblical, historical, and cultural language reaching across all countries and people groups? In the Bible, the language of lament is consistently modeled as an essential part of a believer's prayer life. But in Western Christian culture, it is a type of prayer language that is rarely practiced. As bearers of the good news, we must orient ourselves around the language of lament as we seek to serve the hurting.
What is Lament?
In his book "Dark Clouds, Deep Mercy", Mark Vroegop defines lament as "a prayer in pain that leads to trust." Prayers of lament are woven throughout Scripture, from Psalms to Lamentations to the New Testament. Out of 150 songs and poems in Psalms, one-third of them are laments. Lamentations, likely written by the prophet Jeremiah, is an entire book that chronicles a man crying out to the Lord over the suffering Jerusalem under the oppression of Babylon. In the New Testament, Jesus offers multiple prayers of lament over the people of Israel and even His own death. These examples in Scripture show us real people in moments of raw pain, presenting their hearts' most tender, vulnerable questions to God, sometimes with tear-stained cheeks or between ragged breaths. Though these prayers of lament were borne out of honest questions, they conclude with acknowledging the trustworthy character of God.
Lament is a distinctly Christian expression of emotion, different from the world's expression of pain or sorrow. Grief outside of faith can often lead to bitterness and despair, while lament is rooted in belief—belief that God listens, is merciful, and has the power to intercede in our lives. Todd Billings writes in his book "Rejoicing in Lament": "It is precisely out of trust that God is sovereign that the psalmist repeatedly brings laments and petitions to the Lord … if the psalmists had already decided the verdict—that God is indeed unfaithful—they would not continue to offer their complaint." Lament involves tapping into the deepest of human pain, acknowledging and feeling it, but refusing to stay there. Whereas unbridled human emotion may turn us inward, lament turns us upward—taking our deepest hurts to the throne of mercy.
Lament is Both Uncomfortable and Essential
Ecclesiastes 7:2a tells us, "It is better to go to a house of mourning than to go to a house of feasting." If that verse makes you a bit uncomfortable, it may be because this idea is so countercultural to many Western Christians. Americans love to celebrate. We see it in our worship songs (fewer than 5% are laments), how we spend our time (the average American will host seven parties a year), and even in our funerals, which more often than not are called "celebrations of life." Something in Western culture shies away from the uncomfortable emotions of deep suffering, maybe because many of us have never experienced deep suffering ourselves, or maybe because when we do, we want to get away from those emotions as quickly as possible.
In both the Old and New Testaments, grief is a public, communal experience. The tearing of clothes and sitting in ashes—exemplified by Jacob, David, Elisha, Job, Mordecai, and the apostle Paul—was an outward expression of inner turmoil and anguish. On the cross, Jesus cries out, "'My God, my God, why have you forsaken me (Matthew 27:46)?'" quoting David's song of lament in Psalm 22 and vocalizing the weight of human sin and suffering He bore on His shoulders.
These examples in Scripture help us understand that even though the language of lament may be uncomfortable and foreign to the Western believer, it is not uncomfortable for God. This Father, who keeps track of our sorrows and collects every tear in a bottle (Psalm 56:8), does not waste our pain. He uses it to train our ears to hear His voice, our hearts to feel the weight of sin's consequence, and our hands to comfort others in suffering. Lament allows our souls to feel and express the full depth of sorrow while anchoring us to the truth of God's trustworthiness.
Lament Helps Bridge the Gap
In missions, you will encounter people with all kinds of hurts; those dealing with poverty, illness, death of a loved one, or even larger-scale suffering such as genocide. During my first week as a short-term missionary in Southeast Asia, my team came across a very public and emotional funeral in the slum where we were living. In my second month of ministry, we dealt with the collective grief of an entire nation still wrestling with the death of 2 million people under the rule of an oppressive government. Both of these situations presented our team with an opportunity—not to gloss over personal or cultural grief in our evangelism efforts, but to be an interpreter of brokenness, bridging the gap between the realities of grief and trusting God's goodness.
Yes, the Bible tells us to rejoice always, but sorrow must be traversed before we can take hold of joy. Even Jesus knew He must endure the cross and its shame before He could experience the joy set before Him (Hebrews 12:2). Without acknowledging the pain and suffering in this fallen world, we also cannot grab ahold of true joy. The maturation of happiness into joy comes from learning the language of lament. In this place, we understand that a believer's life can be simultaneously hard and hopeful, that sorrow can coexist with peace. Otherwise, we are building our faith on sand, and when the wind and the waves of life come crashing down, our theological foundation is shaken. As we learn the language of lament, we equip ourselves to show the world that the presence of pain does not negate the presence and power of God in our lives.
Marlena is a mom, wife, and freelance writer in Texas. She has a desire to use her skills to glorify God and encourage others.