Faith |
2 minute read
The Lord Our Righteousness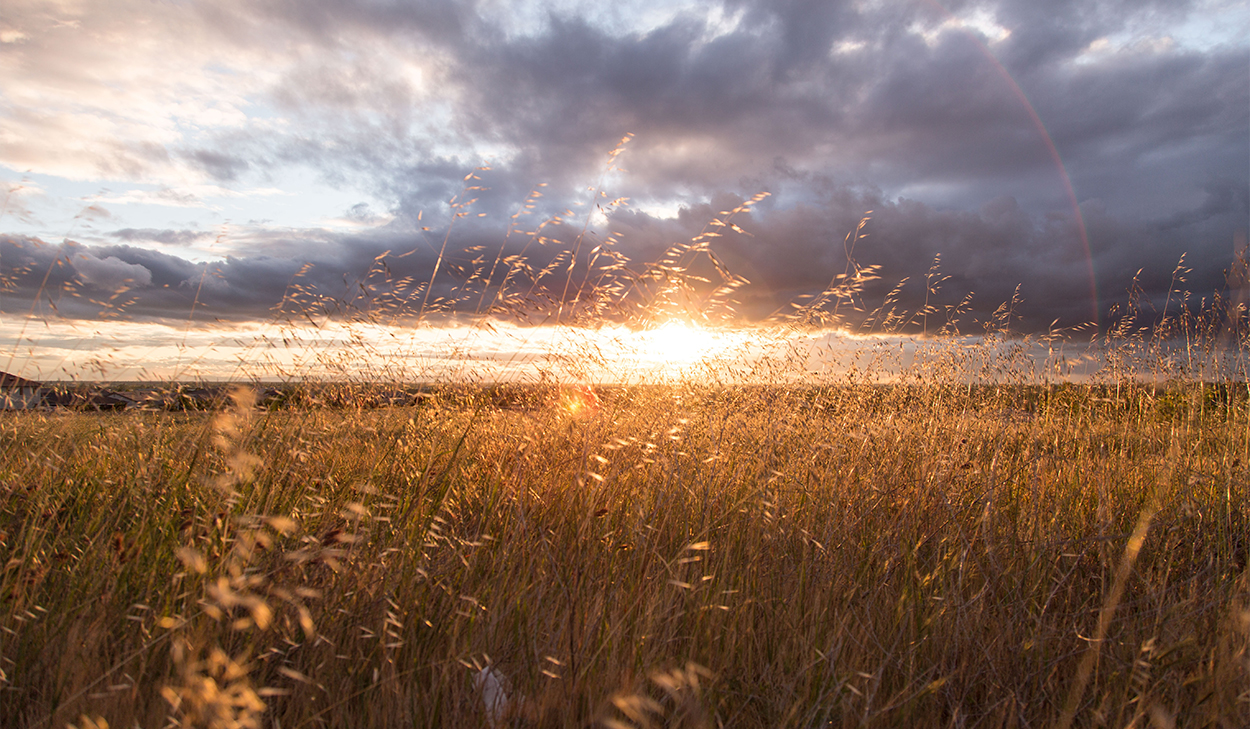 "I delight greatly in the Lord; my soul rejoices in my God. For he has clothed me with garments of salvation and arrayed me in a robe of his righteousness, as a bridegroom adorns his head like a priest, and as a bride adorns herself with her jewels." -Isaiah 61:10
The righteousness of the Lord is the embodiment of perfect holiness and justice. It is the standard by which God judges all people and the benchmark we strive to reach. As Christians, the Lord has clothed us with His righteousness, allowing us to live grace-filled lives that showcase His glory.
While it is healthy, good, and right to pursue growth and perfection, we can never meet the Lord's standard on our own. Our attempts at righteousness are like filthy rags (Isaiah 64:6). In his book, "The Lord Our Righteousness," J.C. Ryle wrote, "In short, both scripture and your own experience prove most fully that nothing we can do will stand God's holy and just examination. Our repentance, good works and services, all necessary and useful in themselves, are so tainted, so infected and imperfect, that they cannot justify us." If we rely on our own righteousness, we could become engulfed in shame and guilt, fueled by our deep understanding that we've missed the mark. This shame and guilt can grow into anxiety, insecurity, frustration, and anger as we continually strive for the unattainable.
Thankfully, the Lord graciously provided a way for His children to attain righteousness. Through faith in Jesus Christ, we can be justified before God and have our sins forgiven. As 2 Corinthians 5:21 states, "God made him who had no sin to be sin for us, so that in him we might become the righteousness of God." The righteousness of Christ becomes our own, covering us as a garment of salvation. When we place our faith in Jesus, we can rest assured that His righteousness is enough to cover all of our sins and make us right with God. This assurance gives us peace, rest, security, and stable ground to stand on.
Additionally, our desire for perfection should not be dampened by the reality of our inability to attain it on our own. Instead, we should look to the Lord and strive to live by His will. J. C. Ryle wrote, "Think of His love; let that constrain you to obedience—having much forgiven, love much." While we humbly accept the coverage of Christ's righteousness, we must also strive to live lives that honor God and reflect the love and character of Jesus.
Isaiah 61:10 uses the analogy of a bridegroom and bride adorning themselves to describe the eagerness with which Christians receive the Lord's righteousness as their own. We should not hesitate to live in His righteousness and let go of the pressure to be perfect. Through the Lord's provision, we are covered. His grace is sufficient. We can rejoice in knowing that when the Lord sees us, He sees us without fault!
"To him who is able to keep you from stumbling and to present you before his glorious presence without fault and with great joy—to the only God our Savior be glory, majesty, power and authority, through Jesus Christ our Lord, before all ages, now and forevermore! Amen." -Jude 1:24-25