Faith |
3 minute read
The Names of God, Part 3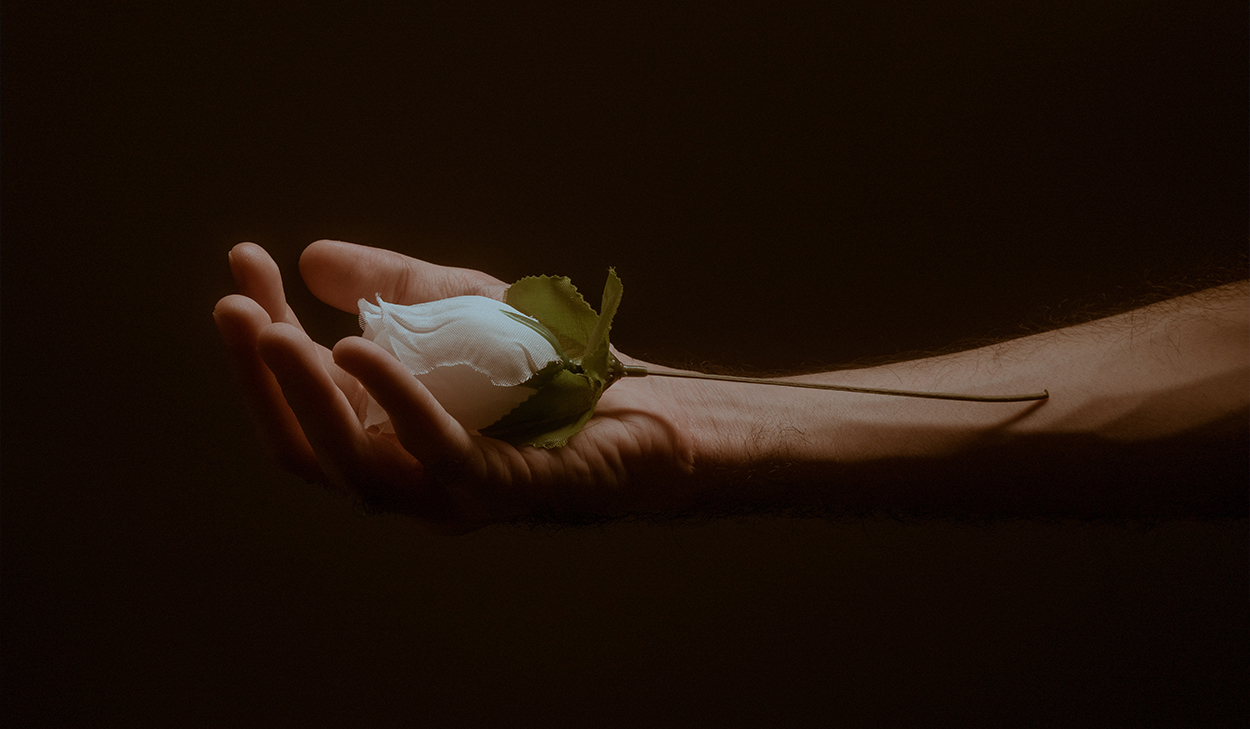 This week we conclude our series on the names of God with what is likely His most well-known Hebrew title: Jehovah-Jireh. Through the previous stories of Hagar and Moses, we have learned more about God's character—how He sees our every hurt and need, longing to bring healing and wholeness to our lives. The meaning revealed in the name Jehovah-Jireh, "God will provide," presents another facet of the never-changing, covenant-keeping, ever-faithful character of God.
Jehovah-Jireh (God will provide)
The name Jehovah-Jireh is first introduced in Genesis 22, a passage the Complete Jewish Study Bible notes is "by far the most difficult passage of the Torah." At first glance, this chapter might read as an account that is antithetical to the character of God revealed throughout Scripture. But looking at this story through a wider lens displays a deep alignment of the attributes of God detailed in the Old and New Testaments.
In Genesis 22:2, the Lord tests Abraham by asking the unthinkable:
"Then God said, 'Take your son, your only son, whom you love—Isaac—and go to the region of Moriah. Sacrifice him there as a burnt offering on a mountain I will show you.'"
Any parent would recoil at the thought of sacrificing their child as a burnt offering, but this scenario held even more weight for Abraham. Isaac was his only son by Sarah, a son conceived miraculously in old age after decades of infertility. Not only that, Isaac was the fulfillment of God's promise to Abraham that his descendants would be as numerous as the stars in the sky (Genesis 15:5). Was God reneging on His promise to Abraham by asking him to sacrifice his only son? In this passage, we don't see any indication of Abraham questioning God. Instead, we see his quiet confidence and assurance in Jehovah's historical provision.
The Faith of Abraham
Genesis 22 doesn't give readers much insight into what Abraham and Isaac were thinking during their journey up Mount Moriah, but their actions, along with some contextualization in Hebrews 11, give insight. In faith, Abraham cut wood for the offering, led Isaac up the mountain, built an altar, bound Isaac's hands and feet, laid him on the stones, and raised a knife to slay his son. Only then did God intervene:
"'Do not lay a hand on the boy,' he said. 'Do not do anything to him. Now I know that you fear God, because you have not withheld from me your son, your only son.'" -Genesis 22:12
Abraham looks up, and there in the brush he sees a ram to be offered as a substitutionary sacrifice. He names this holy place, "The Lord Will Provide (Jehovah-Jireh)." Abraham trusted that God would provide a sacrificial lamb, even if that lamb was his own son. According to Hebrews 11:19, "Abraham reasoned that God could even raise the dead, and so in a manner of speaking he did receive Isaac back from death." Abraham trusted that whether his son lived or died, God would be faithful to His promises—even if the means came by supernatural resurrection. The trial with Isaac on the mountain proved Abraham's faith was genuine and showed his unwavering trust in God as Jehovah-Jireh, the One who provides.
The Surrender of Isaac
Abraham wasn't the only person who displayed faith on Mount Moriah that day. Isaac, who was most likely a teen or young adult at the time, could have easily resisted or even overpowered Abraham. Instead, Scripture suggests he trusted his Father, both heavenly and earthly, and surrendered himself to the altar. This sacrificial surrender revealed Isaac's steadfast trust in Jehovah-Jireh, believing Abraham when he said, "God himself will provide the lamb for the burnt offering … (Genesis 22:8a)."
A Holy Parallel
The story of Abraham and Isaac boasts a striking parallel between the animal sacrifices of the Old Testament and the ultimate sacrifice of Jesus on the cross. Just as Abraham offered up his only son, so did the Heavenly Father give His one and only Son as a ransom for all mankind. While God spared Isaac's life, He "did not spare his own Son, but gave him up for us all … (Romans 8:32a)." Christ became the sacrificial lamb and bore our sins so we could be in right relationship with the Father.
What Jehovah-Jireh Means for Missionaries
For followers of Christ in the mission field, Jehovah-Jireh is a reminder that God can be implicitly trusted to provide.
"'So do not worry, saying, "What shall we eat?" or "What shall we drink?" or "What shall we wear?" For the pagans run after all these things, and your heavenly Father knows that you need them. But seek first his kingdom and his righteousness, and all these things will be given to you as well.'" -Matthew 6:31-33
Not only can missionaries trust the Lord to provide for their physical needs, He will also equip them spiritually to be used in service for His kingdom. As Hudson Taylor, a 19th century missionary to China, encourages, "Upon past Ebenezers we built our Jehovah-Jireh." An ebenezer, a "stone of help" as seen in 1 Samuel 7:12, is a physical reminder of God's past provision. Similarly, Jehovah-Jireh is the moniker of God's provision promised for the future.
In the face of trials and persecution, missionaries can surrender to God's will because of the evidence of His character. The knowledge of Jehovah-Jireh's past provision and the comfort of His promise to provide in the future is a firm foundation for a faith at rest.
Marlena is a mom, wife, and freelance writer in Texas. She has a desire to use her skills to glorify God and encourage others.