Faith |
2 minute read
The One Who Holds Tomorrow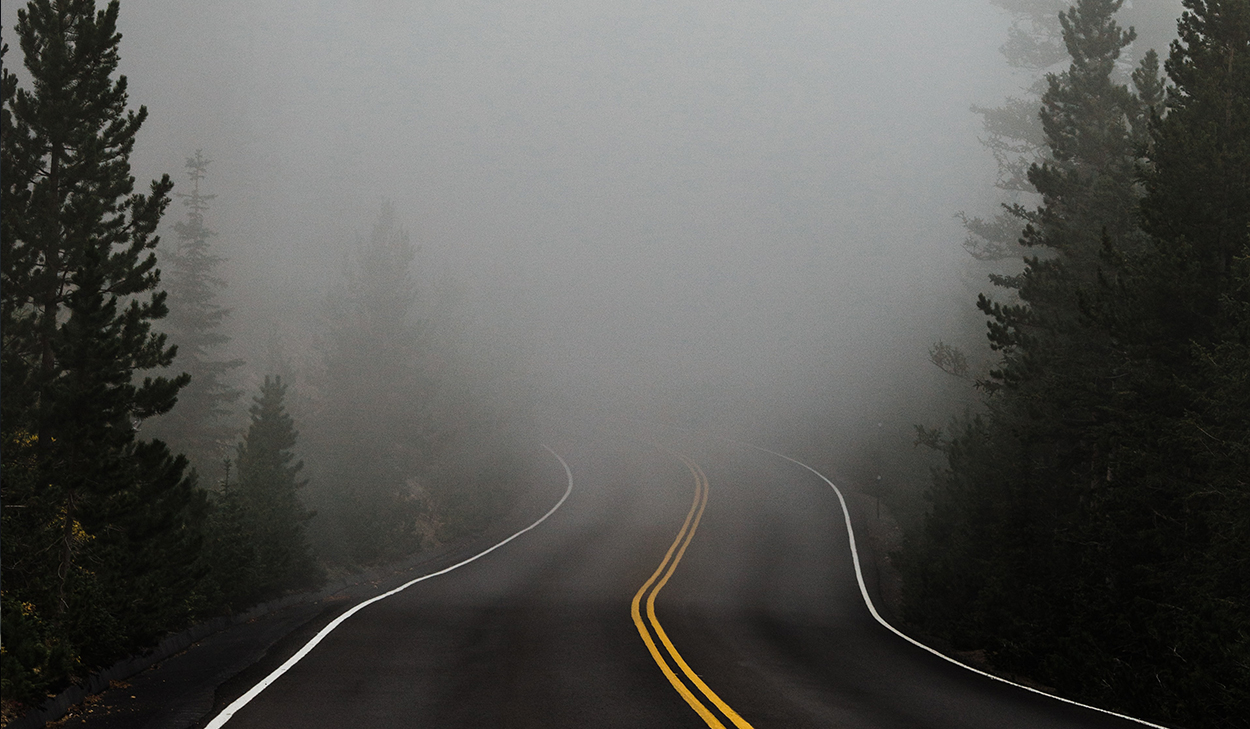 One phrase often used in church circles is, "We don't know what tomorrow holds, but we know who holds tomorrow."

The Bible gives us a glimpse of what the future holds, such as the tribulation of this world and Jesus' return. But the vast majority of the future is unknown.

The phenomenon of uncertainty is not unique to Christians today. Throughout Scripture, God's people have faced trials and periods of waiting that left them feeling unsure about tomorrow. Fortunately, the Lord responded in these situations with love and kindness.

Here are some examples of times of uncertainty and how God responded.
Hope for Abram
"After this, the word of the Lord came to Abram in a vision: 'Do not be afraid, Abram. I am your shield, your very great reward.'" -Genesis 15:1
Abram—who would later become Abraham—was 75 years old when God told him that he would become a great nation. Yet about 25 years would pass of Abram and his wife remaining childless.

In that span of time, Abram wondered whether God would keep His promise. In Genesis 15:2, he cried out to God, "'Sovereign Lord, what can you give me since I remain childless …?'"

Graciously, the Lord took Abram outside and said, "'Look up at the sky and count the stars—if indeed you can count them.' Then he said to him, 'So shall your offspring be (Genesis 15:5).'"

God reassured Abram that He would do what He said He would do. Just a few chapters later, Sarah gave birth to Isaac.
Hope for Ruth
"The women said to Naomi: 'Praise be to the Lord, who this day has not left you without a guardian-redeemer. May he become famous throughout Israel!'" -Ruth 4:14
Ruth was recently widowed and told by Naomi, her mother-in-law, to return to her home of Moab and the gods the Moabites worshipped. But Ruth decided to follow Naomi to an unknown place and the God of the Israelites.
"'Your people will be my people and your God my God.'" -Ruth 1:16b
Without a husband, Ruth's future was on shaky ground. But the Lord had a divine plan for her life. After following Naomi to Bethlehem, Ruth met Boaz, a descendant of Abraham. The two married and had a son named Obed, who would be the grandfather of King David.
Hope for Israel
"'For I know the plans I have for you,' declares the Lord, 'plans to prosper you and not to harm you, plans to give you hope and a future.'" -Jeremiah 29:11
Generations after the rule of King David, the Israelites faced many hardships, including being exiled from Jerusalem as a punishment for their sins against God.

The prophet Jeremiah penned a letter to the Israelites reassuring them that God had not abandoned them. Jeremiah 29:11 comes after the Lord promised to return the Israelites to Jerusalem.

God revealed to the Israelites His plan to save them in spite of their sin. Many of the Israelites would return to Jerusalem, even though it would take 70 years.
"'I will turn their mourning into gladness; I will give them comfort and joy instead of sorrow.'" -Jeremiah 31:13b
Hope for you
For those facing uncertainty today, Scripture is full of reassurances and promises from God. Meditate on these verses as you focus your eyes on the One who holds tomorrow.
"Even though I walk through the darkest valley, I will fear no evil, for you are with me; your rod and your staff, they comfort me." -Psalm 23:4

"I sought the Lord, and he answered me; he delivered me from all my fears." -Psalm 34:4

"He has made everything beautiful in its time." -Ecclesiastes 3:11a

"Therefore do not worry about tomorrow, for tomorrow will worry about itself. Each day has enough trouble of its own." -Matthew 6:34

"Do not be anxious about anything, but in every situation, by prayer and petition, with thanksgiving, present your requests to God." -Philippians 4:6