Faith |
2 minute read
Week 3 of Advent: Good News of Great Joy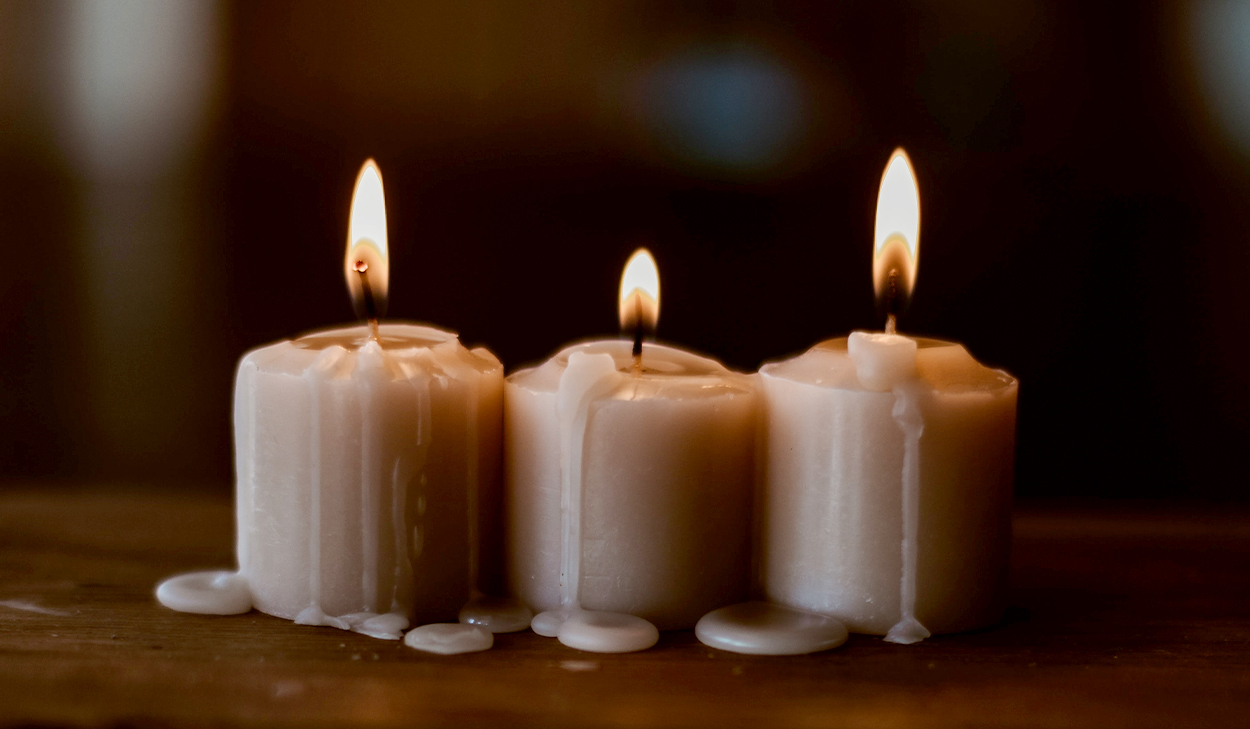 "But the angel said to them, 'Do not be afraid. I bring you good news that will cause great joy for all the people.'" -Luke 2:10
A certain type of video tends to go viral around this time of the year. It usually involves a wrapped gift and an unsuspecting recipient. The person carefully peels back the wrapping paper to reveal the long-awaited present inside. Happy tears follow the grand unveiling.
What makes these videos unique is that the long-awaited gift is usually not a new toy or the latest electronic; it's a living being. A child will discover her deployed military parent has returned for Christmas. A little boy will uncover the puppy he's been begging to have for months. A mother will be surprised to see her college student, who she thought couldn't come home for the holidays.
The emotion that overwhelms the people in these videos is joy—joy that an unfulfilled longing has been realized.
It is the same kind of joy Sarah felt when a promise from the Lord was finally fulfilled. Abraham (Abram at the time) was 75 when God first promised to make him "a great nation (Genesis 12:2)," blessing him with innumerable descendants. For 25 long years, Abraham and Sarah both waited for God's promise to come true. Sarah was already well past childbearing years and struggled to believe she could physically bear a child at her age. Doubting the Lord, she even told Abraham to have a child with her slave, Hagar (Genesis 16).
But finally, when Sarah was 90 and Abraham was 100, their son Isaac was born—a biological miracle. Sarah had only one response to this supernatural marvel: joy.
"Sarah said, 'God has brought me laughter, and everyone who hears about this will laugh with me.' And she added, 'Who would have said to Abraham that Sarah would nurse children? Yet I have borne him a son in his old age.'" -Genesis 21:6-7
God told Israel to think back on Abraham's and Sarah's story when He promised to bring them everlasting salvation, even while Israel mourned for its troubles. Just as the Lord comforted Sarah, He promised to "'surely comfort Zion and will look with compassion on all her ruins; he will make her deserts like Eden, her wastelands like the garden of the Lord. Joy and gladness will be found in her, thanksgiving and the sound of singing (Isaiah 51:3, emphasis added).'"
When angels visited shepherds in a field, the good news of great joy they relayed was that Israel's eternal salvation had come.
"'Today in the town of David a Savior has been born to you; he is the Messiah, the Lord.'" -Luke 2:11
Like Isaac, whose birth came with the promise of blessing, this baby born in the town of David also came with great promise. He was the Messiah, the One who was foretold to save Israel, crowning the people's heads with everlasting joy (Isaiah 51:11).
The shepherds, in awe of what they had been told, hurried to Bethlehem and found Jesus in the manger. The long-awaited gift had indeed arrived. And the shepherds' response? Joy!
"The shepherds returned, glorifying and praising God for all the things they had heard and seen, which were just as they had been told." -Luke 2:20
The shepherds' joy-filled reaction was likely more emotional, more passionate than that of the people in viral Christmas videos. Their surprise gift wasn't even wrapped in decorative paper, nor did they have cameras to capture their reaction. But like people share a video online, the shepherds shared the news with anyone who would listen (Luke 2:17). They shared their overflowing joy of the greatest news. The Savior of the world has come.