Week 4 of Advent: The Prince of Peace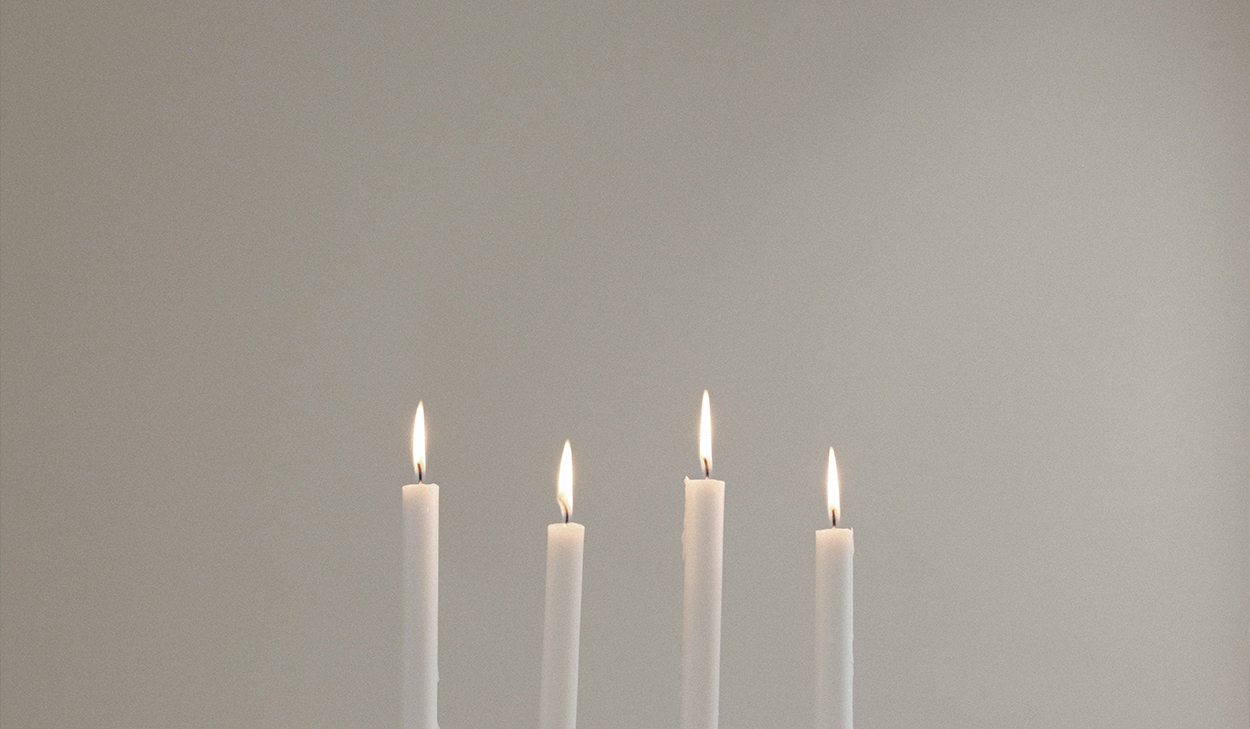 "For to us a child is born, to us a son is given, and the government will be on his shoulders. And he will be called Wonderful Counselor, Mighty God, Everlasting Father, Prince of Peace." -Isaiah 9:6, emphasis added
In Western culture, Christmas is touted as the holiday that brings families together. Even if relatives haven't seen each other all year, they are certain to make a long trek to be together on Christmas Day.
For many, the holidays bring joy at the thought of families gathering on December 25. For others, the holidays bring pain knowing their Christmas celebrations won't reflect the portrait of a perfect family. Whether it's divorced parents, an estranged sibling, or a prodigal son or daughter, broken relationships bring heartache to an otherwise joyful season.
Even if our earthly relationships aren't broken, we are all born into a broken heavenly relationship. All people are sinners (Romans 3:23), and that sin has caused a division between people and God (Isaiah 59:1-2).
God did not want an eternal broken relationship between Himself and mankind. He wanted restoration. And so, He decided to send His Son, the one who would be called "Prince of Peace."
Peace in the Bible can mean tranquility or peace from war and conflict. But in a broader sense, peace means completeness or wholeness. When something is incomplete or broken, it is at peace when it is made whole again. This is the definition for the Hebrew word for peace, shalom.
Shalom also means completeness in number, meaning nothing is missing. In a broken family where someone sits out on Christmas festivities, it leaves an empty spot at the dinner table, a hole in the Christmas family picture, and a gap in the presents underneath the tree. The family achieves shalom only when no one is missing from the picture; what was once a broken relationship has been restored.
Jesus told a parable about a family that had been broken by a son's selfish desires. The son asked his father to give him his share of the estate. The son then took his father's money, left home, and squandered his wealth on a lavish lifestyle. When he ran out of money, the son found himself hungry and desperate for a source of income. He realized his father's servants lived with more comfort than he did, so he returned home to beg his father to hire him.
When his father saw his son from a distance, he ran out to him and embraced him. He ordered his servants to clothe his son and prepare a feast. He didn't care about what his son had done. Because his son had returned home, the family was whole again, and the father only wanted to celebrate.
In the same way, God celebrates when one of His children returns to Him. Jesus came to be the Prince of Peace, to restore the relationship between mankind and God. This is why the angels announced that His birth would bring peace on Earth.
"'Glory to God in the highest heaven, and on earth peace to those on whom his favor rests.'" -Luke 2:14, emphasis added
Not everyone has this peace, though it is offered to each person. Only those who have accepted God's free gift of salvation will have a restored relationship with the Father. The first Christmas happened so that God could provide the path to peace. A child was born to us, a Son we call Wonderful Counselor, Mighty God, Everlasting Father, Prince of Peace, and "of the greatness of his government and peace there will be no end (Isaiah 9:7)."